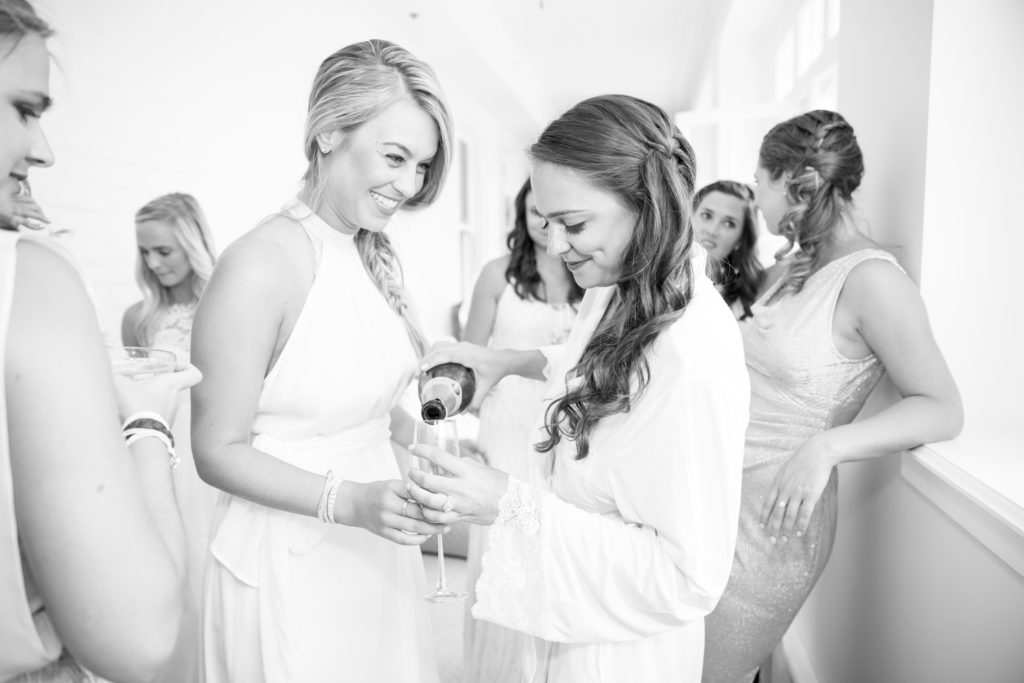 As we enter Catherine's wedding week, naturally, we are revisiting some of our favorite moments from my wedding. We thought it would be fun to do a little round up of pieces inspired by my wedding, so we can do the same for Catherine once we get her photos back.  I still love looking through my wedding photos and it's always hard to choose my favorites. However, I will highlight a few favorite shots of the details, the bridesmaids dresses, the getting-ready gear and of course, the shoes, in case there are any bride-to-be's out there looking for a little inspo or friends looking to remember the fun we had at The Homestead! (Photos by the talented J&D Photo)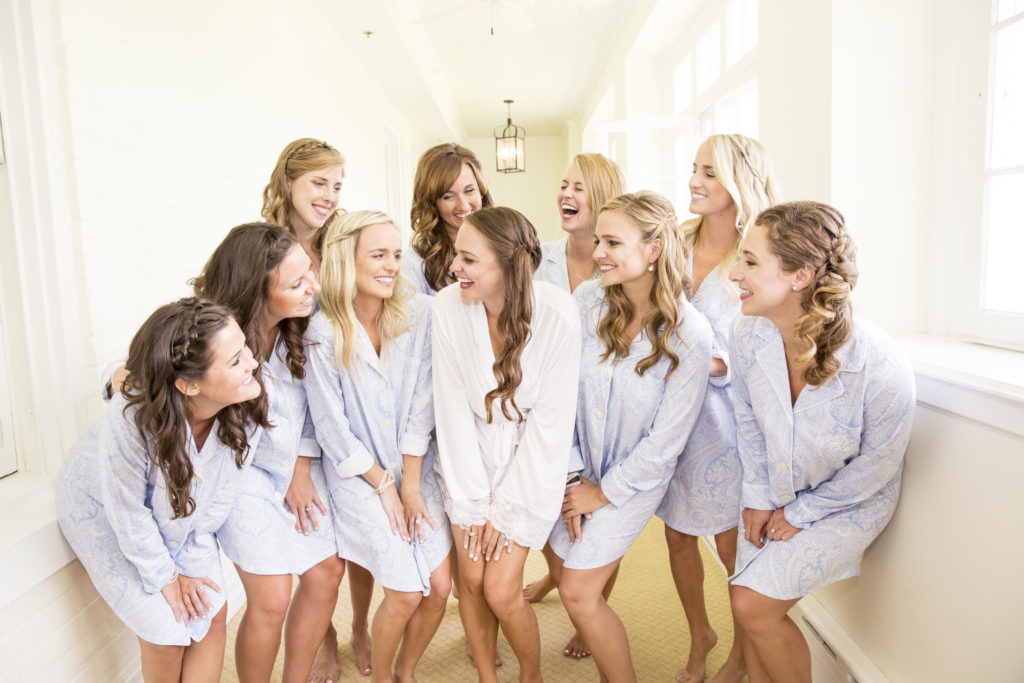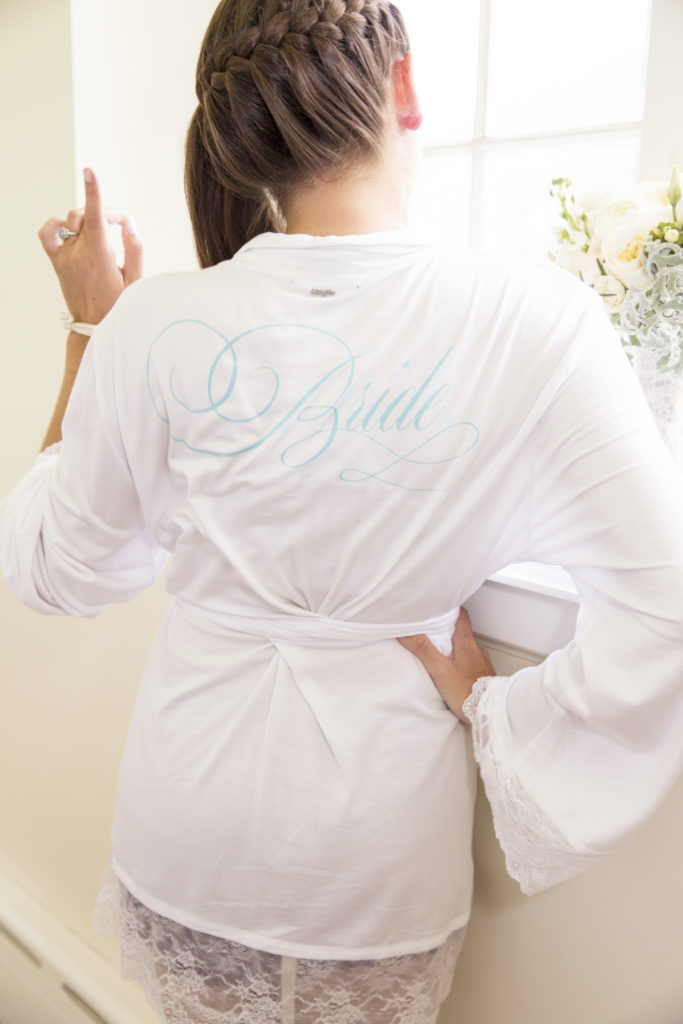 First off, I decided to do something a little different with our getting ready outfits. I do love the way the floral robes that many girls wear look in photos, but I wanted to give my girls something I thought they would wear on the reg.  These Ralph Lauren Sleep shirts were so comfy and I'd like to think they still get some good use out of them 🙂  Of course, I couldn't resist the bride robe!

---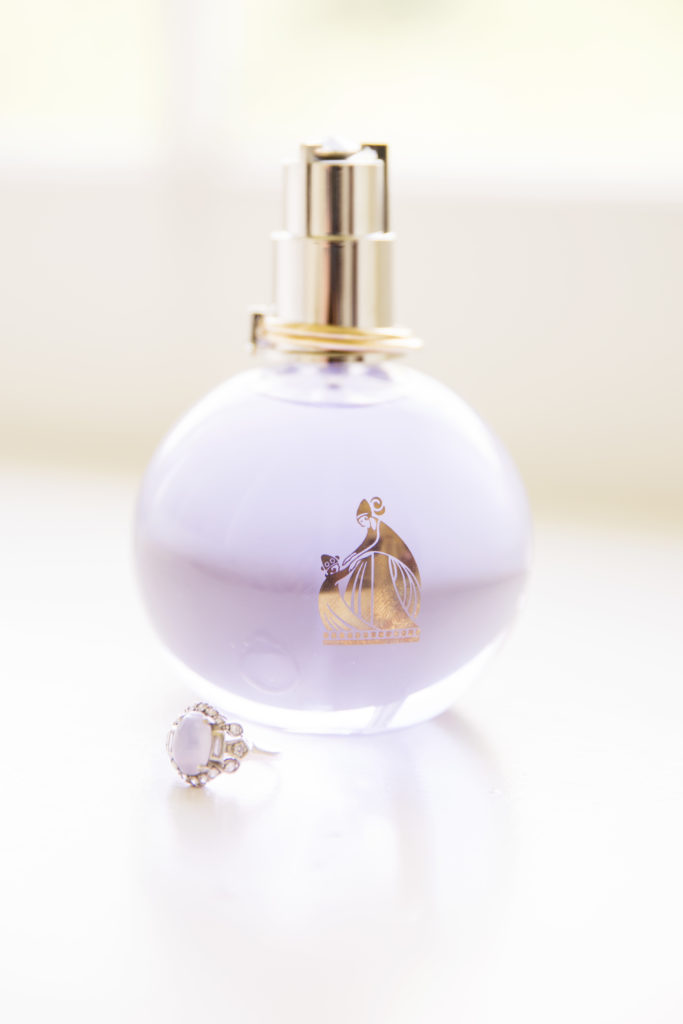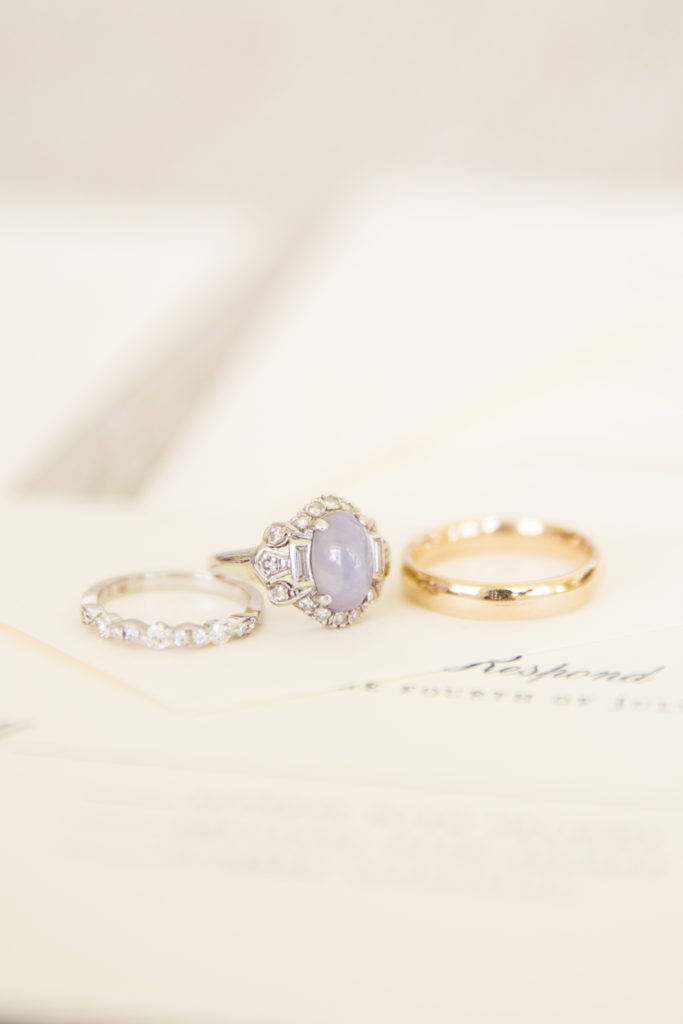 Next up, just a few details! I can't exactly give you similar links to my engagement ring because it is a family heirloom.  It is one of my most prized possessions (obviously) and I love the history of ze gorgeous Star Sapphire. I chose Lanvin Eclat D'Arpege  as my wedding scent, and each time I spray it on a day-to-day basis, it gives me the best memories from this day!

---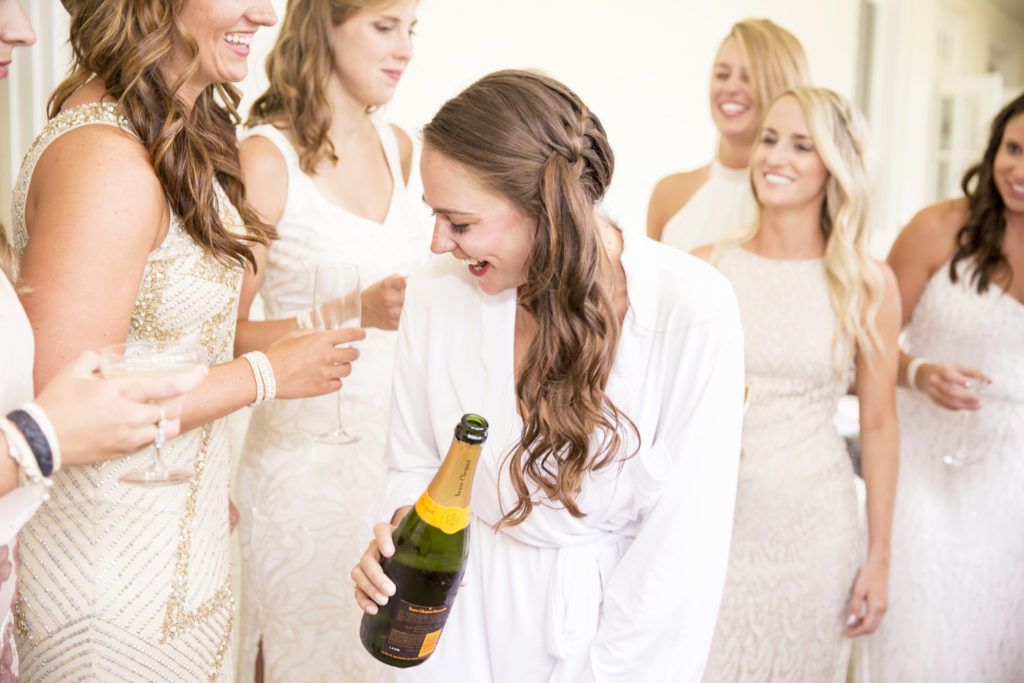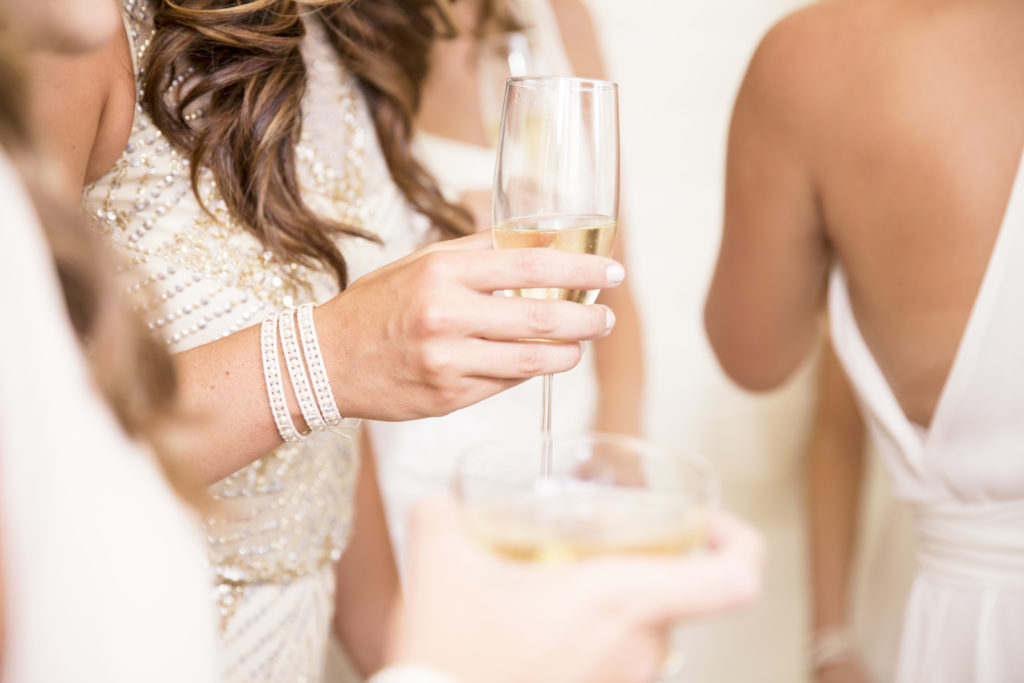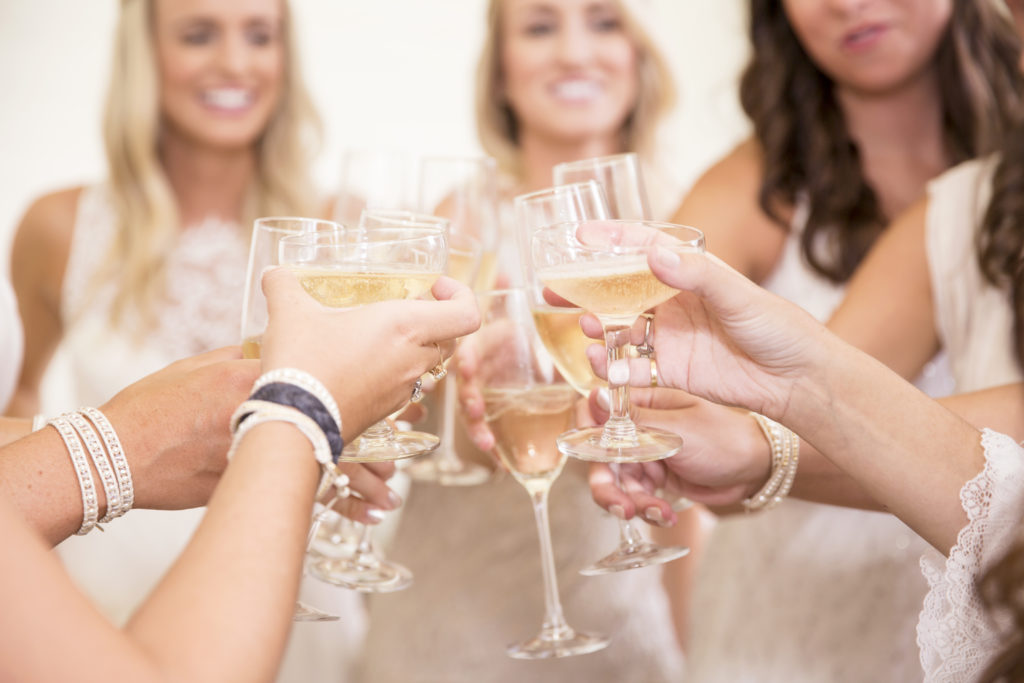 It wouldn't be a wedding weekend without Veuve Clicquot – at least for Catherine and I.  We toasted with my bridesmaids with Veuve before I got into my dress and these are some of my favorite photos!

---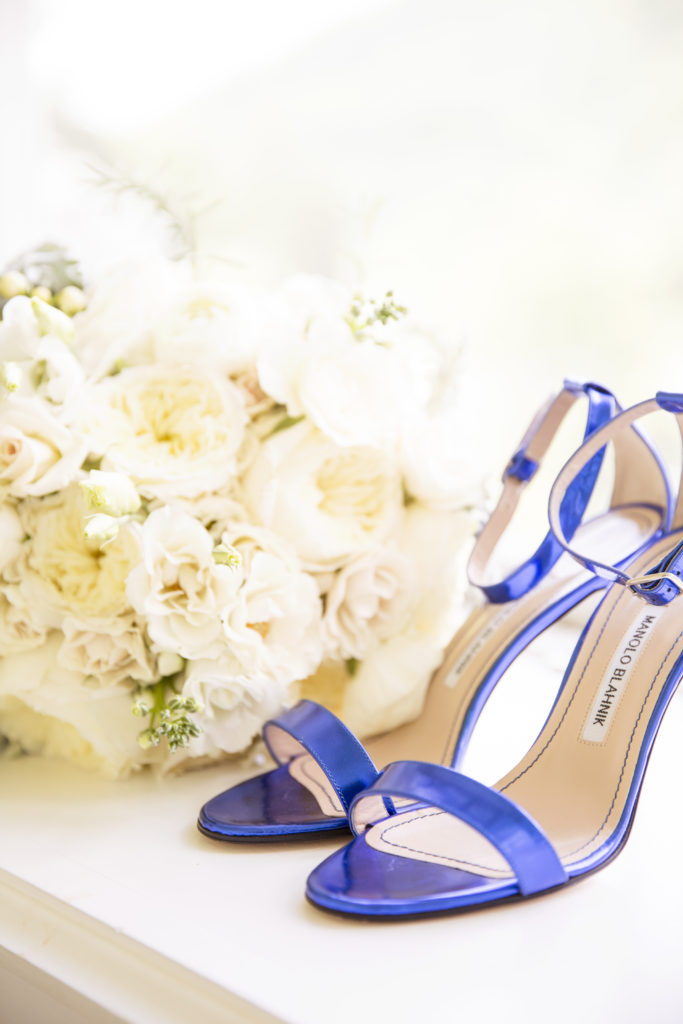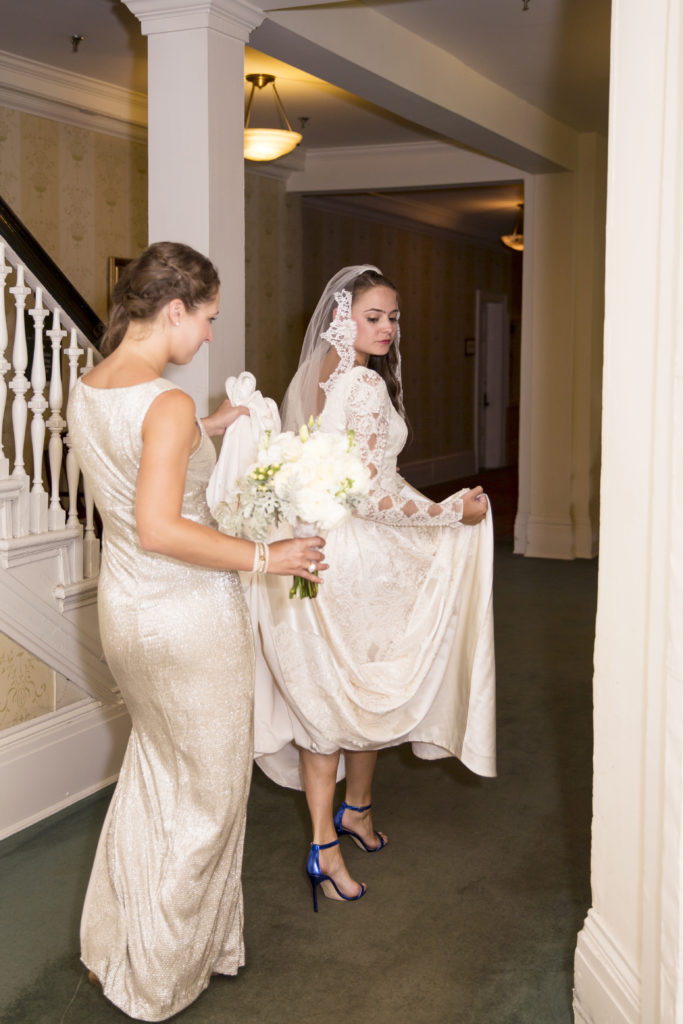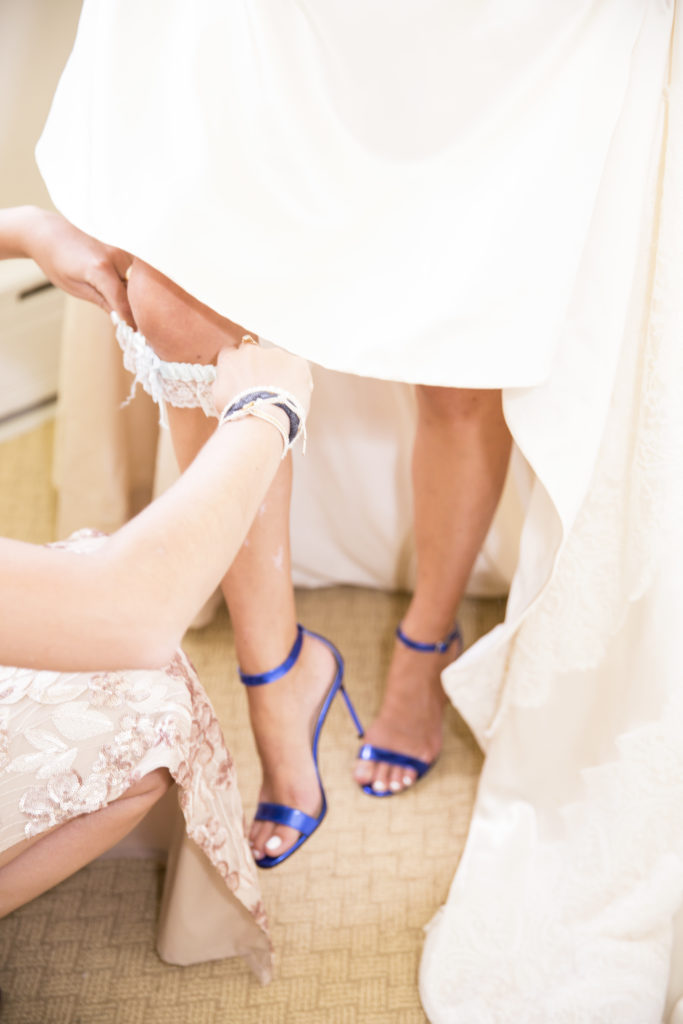 One of the first decisions that I made when I got engaged – after the venue and the chicas – was my wedding shoes. I fell in love with these blue Manolo Blahnick's and that was that.  I loved the idea of using my shoes as my something blue so I've linked some of my favorite pairs that are available now!

---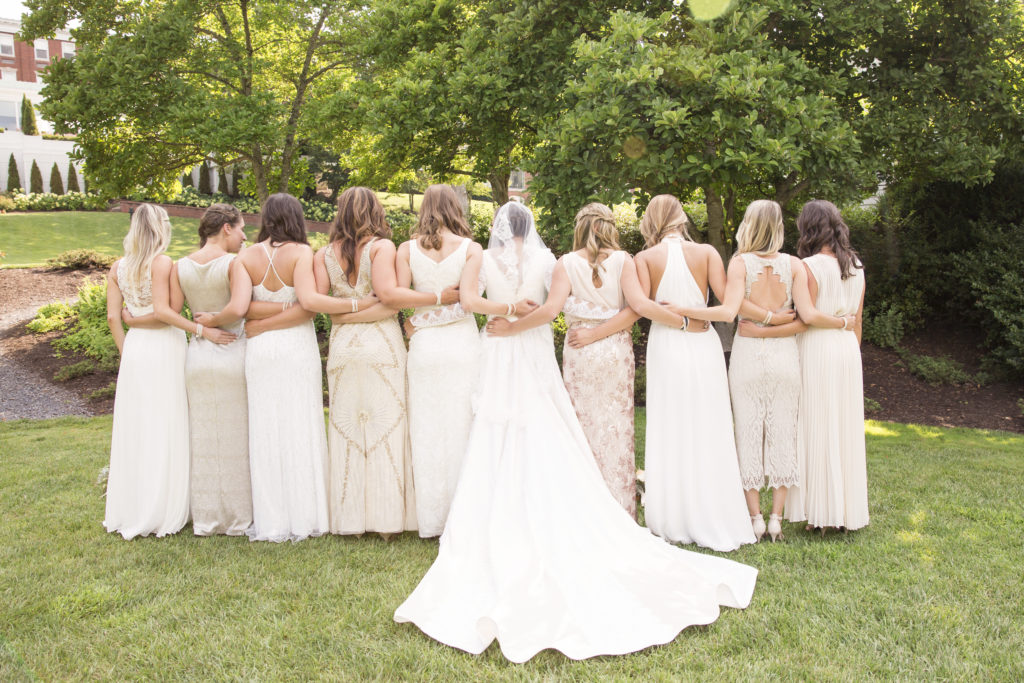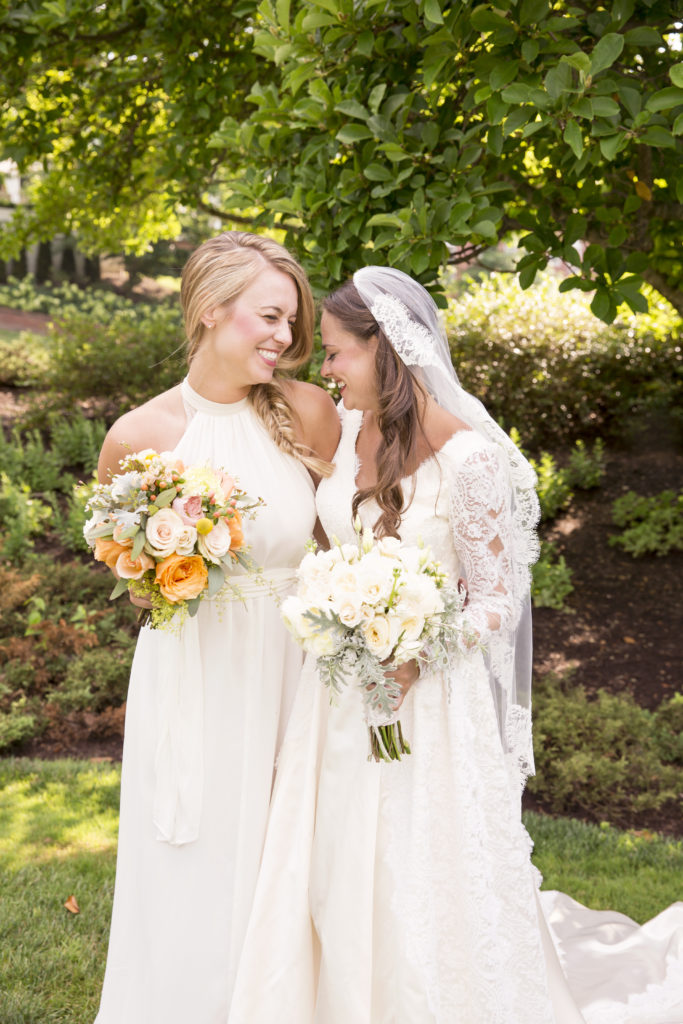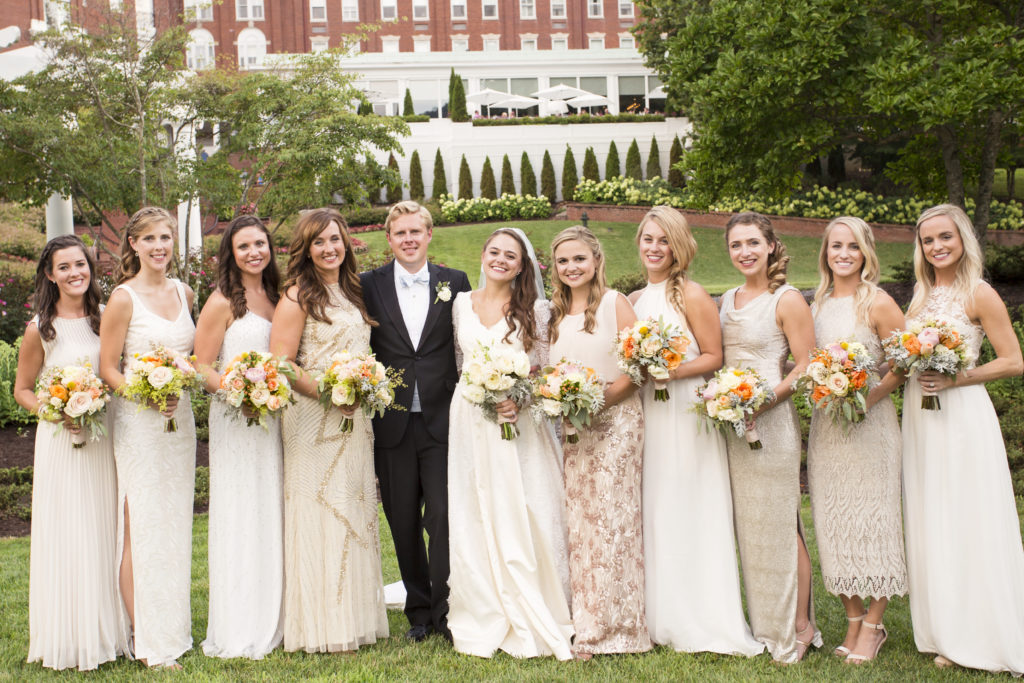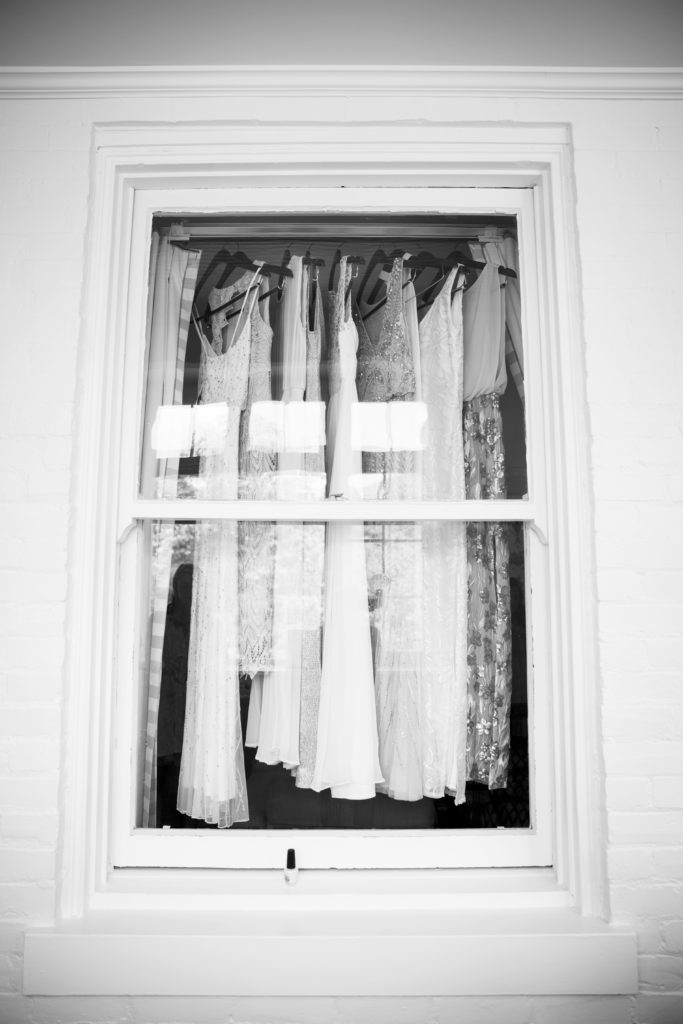 Last, but definitely not least: the bridesmaids dresses! This was another thing that I decided early on. I wanted various ivory and champagne tones to give a classy vibe with a hint of boho. My girls got to choose their dresses, and although it wasn't the easiest process, I loved what they ended up with.  The variety of textures and tones really brought to life the vision that I had from the get go.

---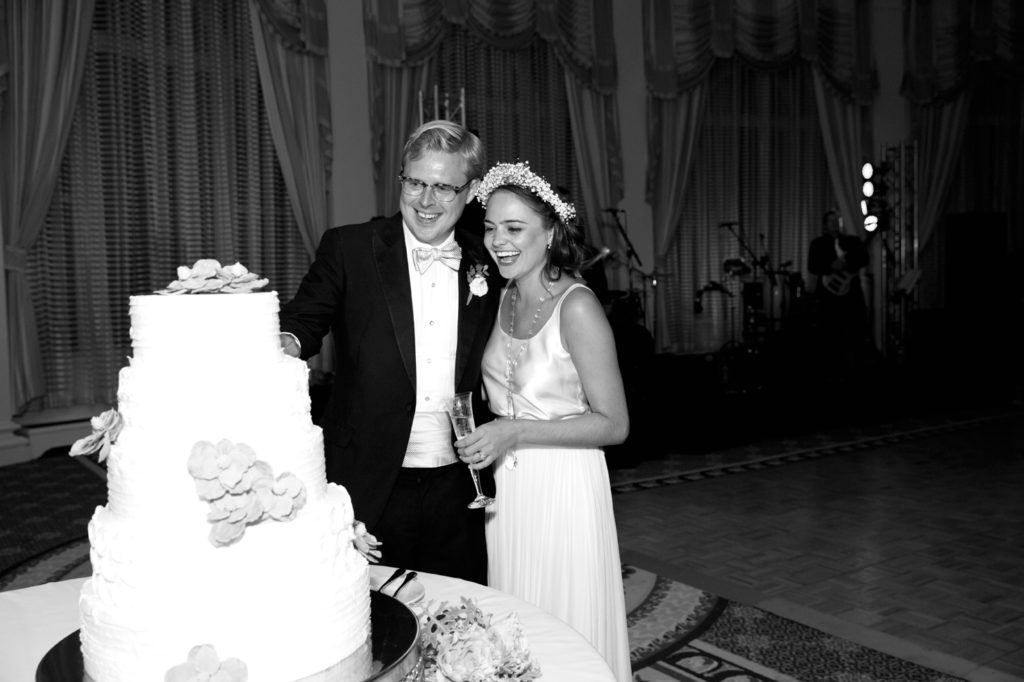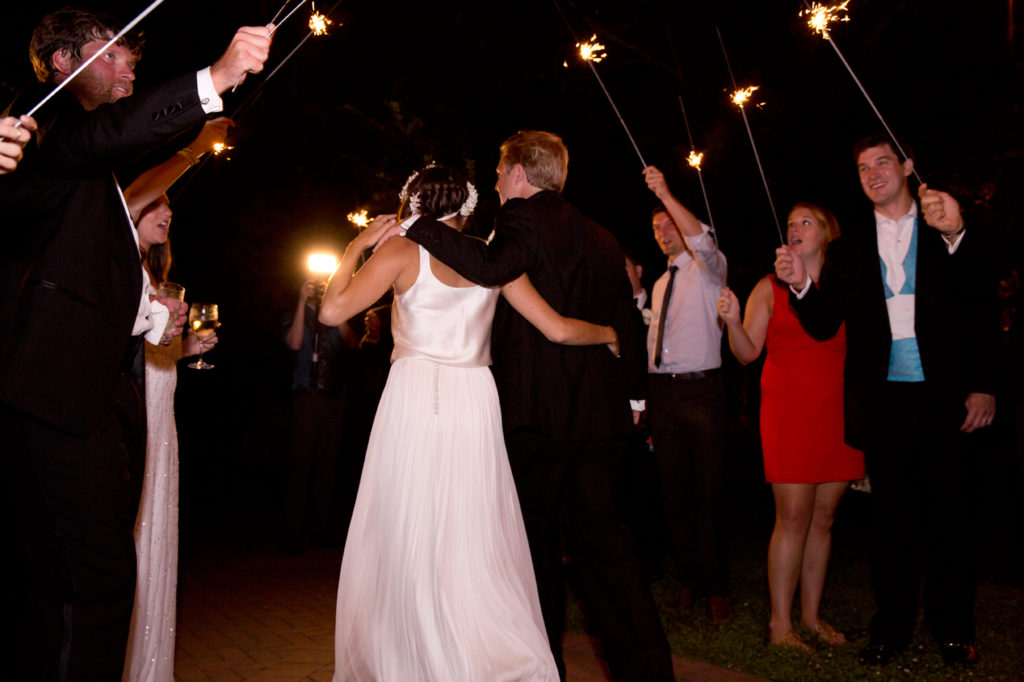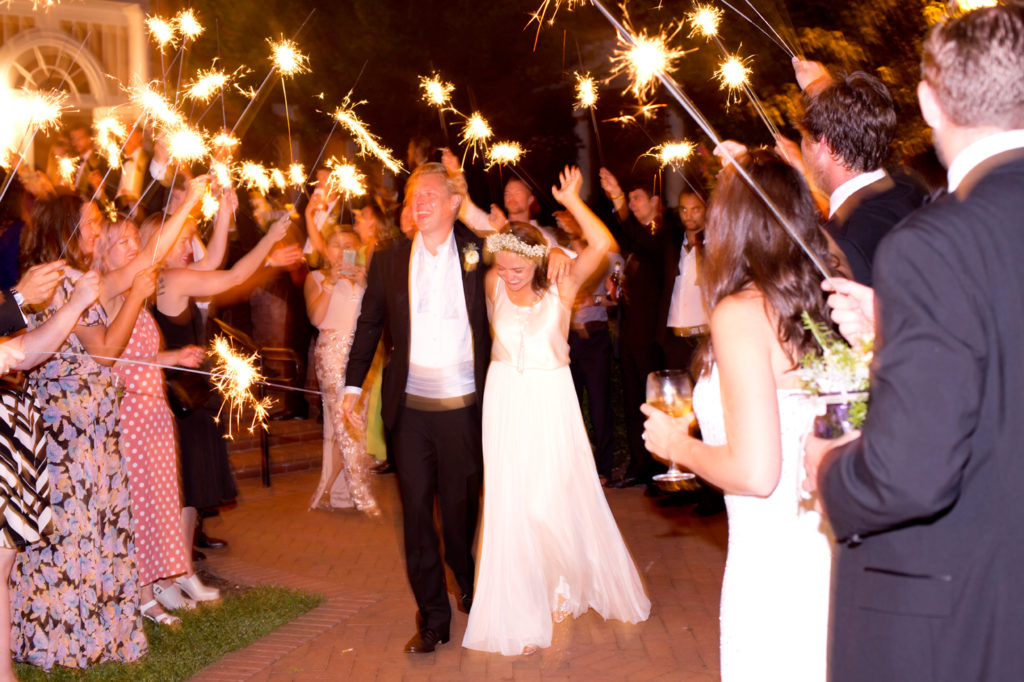 Wait, actually one more thing! I wore my mother and grandmother's gown and had the top reconstructed by a family friend.  It was so truly special to be able to wear the dress with women who both carried my name and were my major inspirations.  However, it was long sleeved and it was JULY, so I did pick out a reception outfit. I changed into this BHDLN number, and I still get some serious use out of this tulle skirt.

All of my decisions aside, I am so incredibly excited for Catherine's wedding! I think you guys are going to be absolutely blown away by the sartorial choices she has made.  STAY TUNED! It's gonna be one of a kind.  After her wedding, we are hoping to be able to give wedding advice to Fashion Bloggers and non-Fashion Bloggers alike.  Both of us had very different experiences planning and we hope to provide some helpful hints to future fashionable brides.  Would this be something you guys would be interested in?