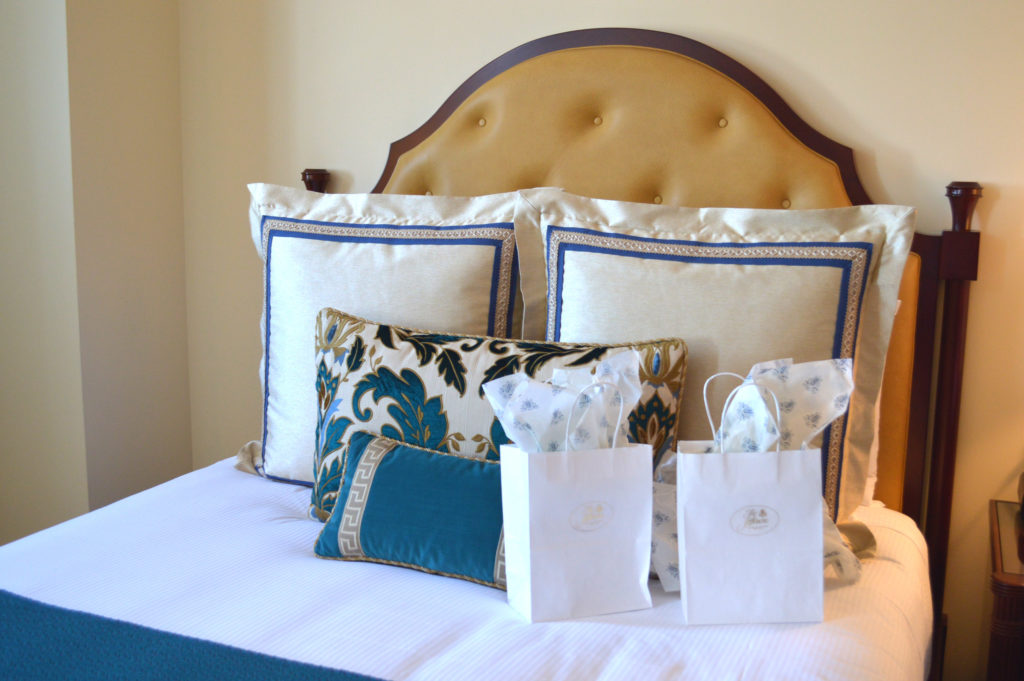 I guess you could say that we have this thing for hotels. If you follow us on any kind of social media (which we hope you are), you definitely know this about us.  One of our favorite parts of Fashion Week is the time that we spend in hotels, getting ready, having pillow talk and especially enjoying our morning coffee.
However, luckily for us, we don't have to wait to go to New York or Los Angeles to experience hotel luxury.  Richmond is home to the Historic Jefferson Hotel, which is your one-stop-shop for the perfect, incredibly hospitable experience when visiting our hometown. The hotel recently underwent some renovations and we could NOT wait to check them out. Enter: a little TCP Staycation, with plenty of relaxing in the room, girl talk and down time. Enjoy our photo diary + a few little tidbits about the hotel itself.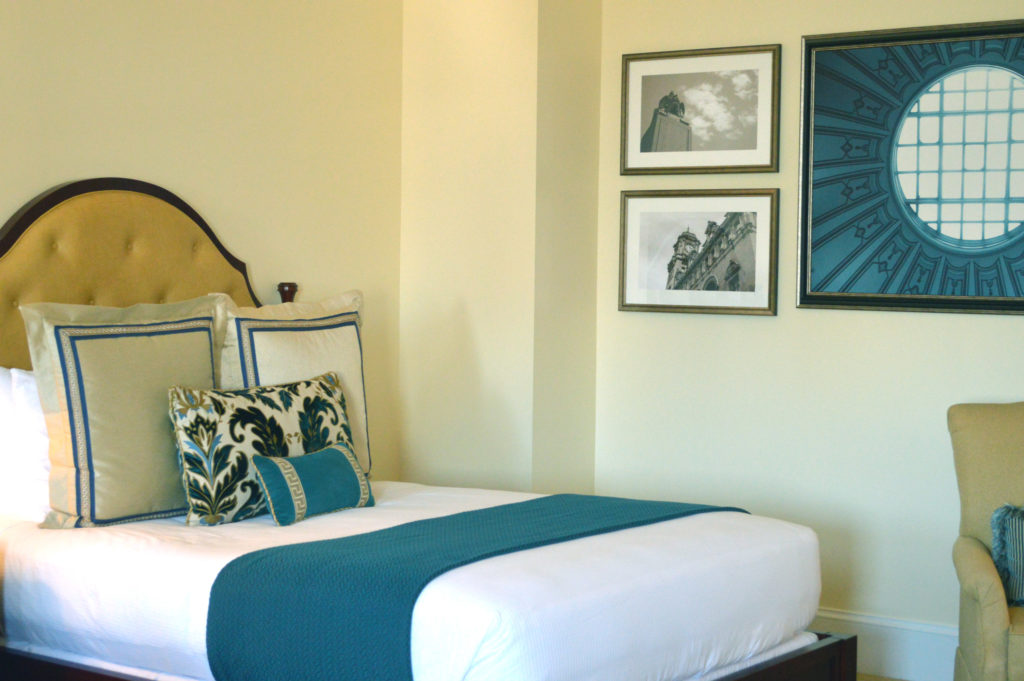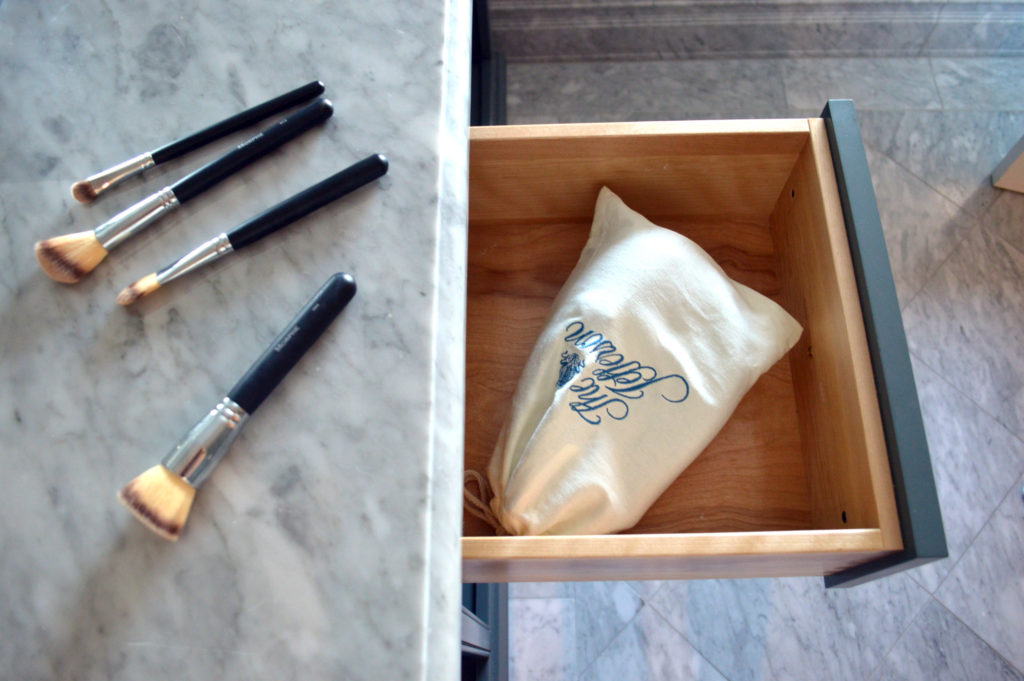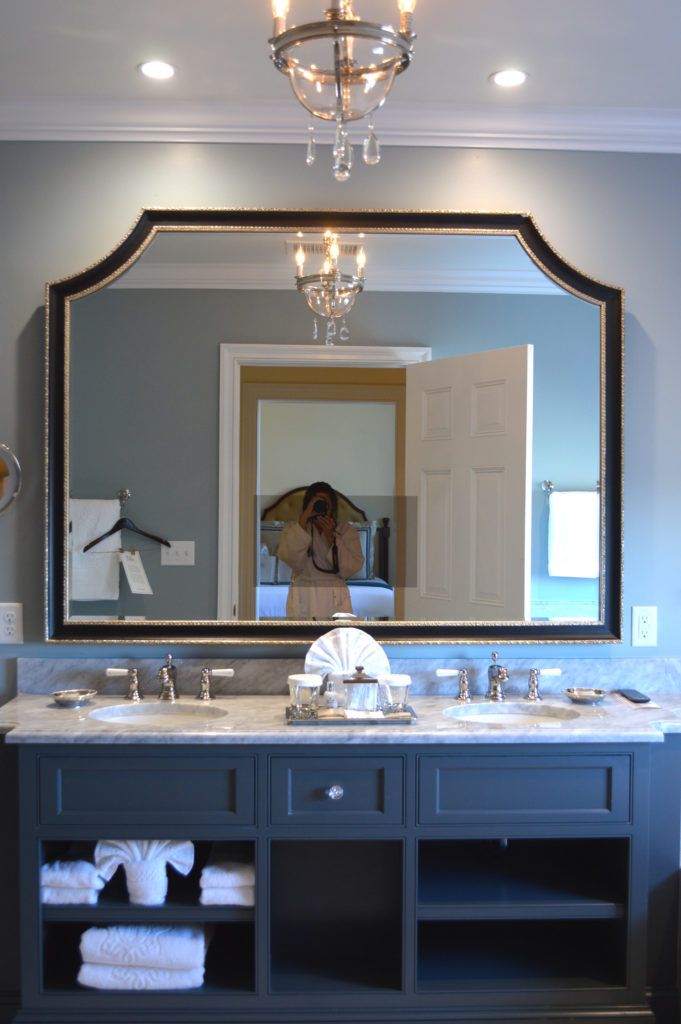 Yes, in addition to the newly renovated bathrooms with impeccable marble decor – there is a TV in the mirror.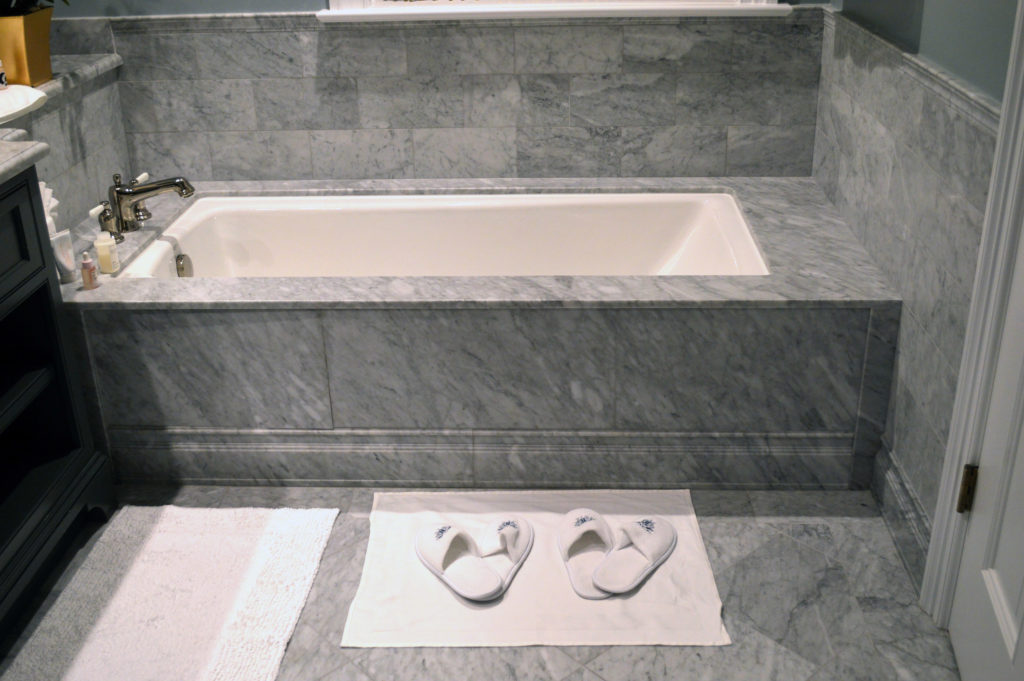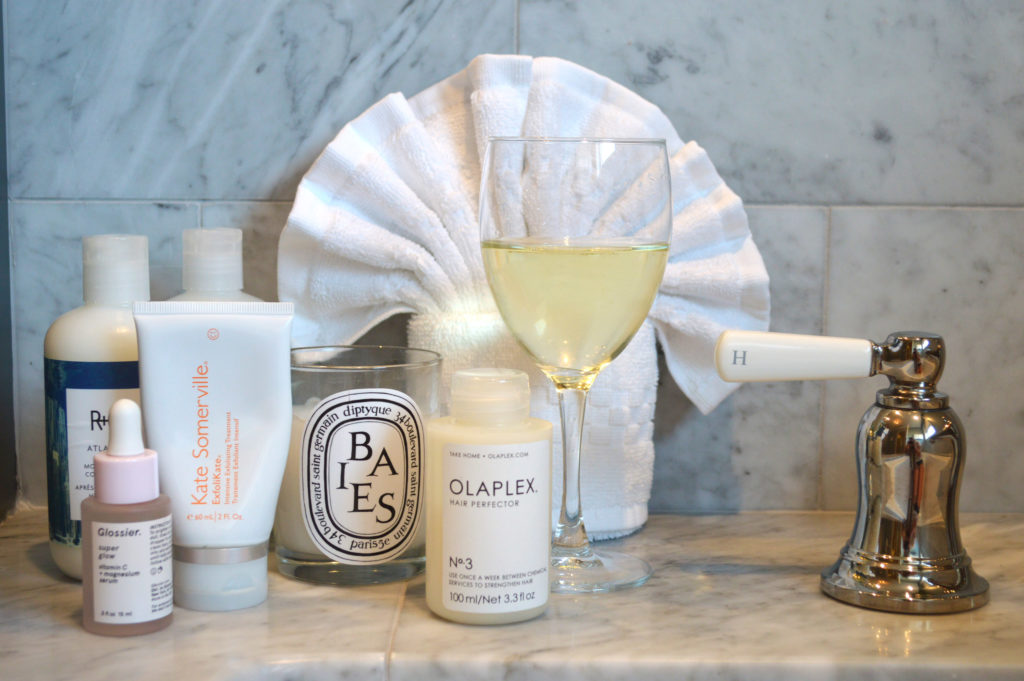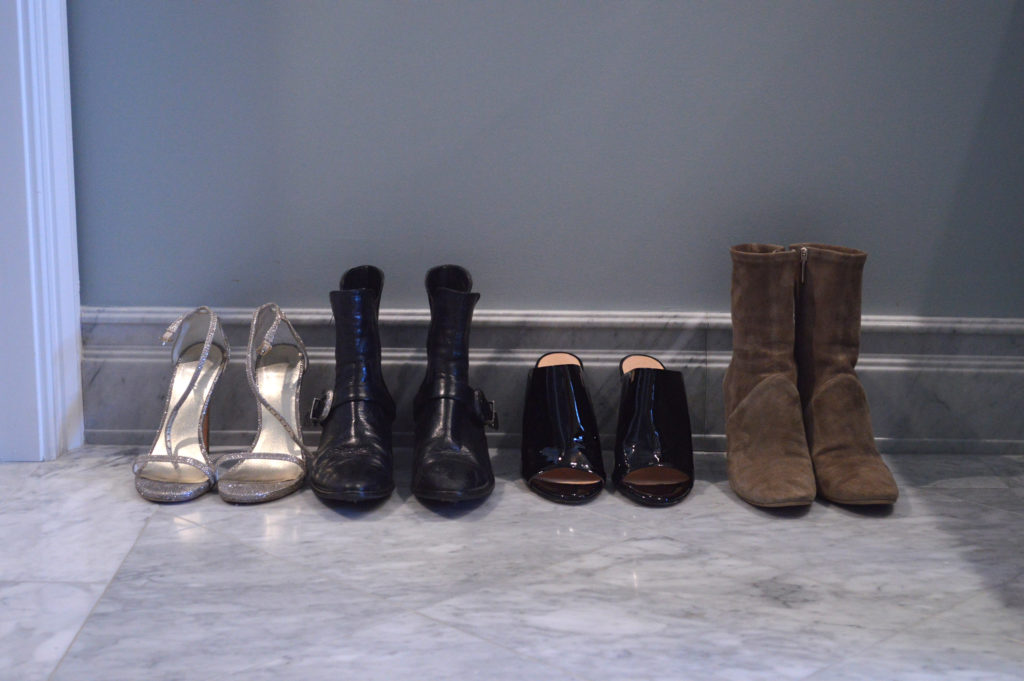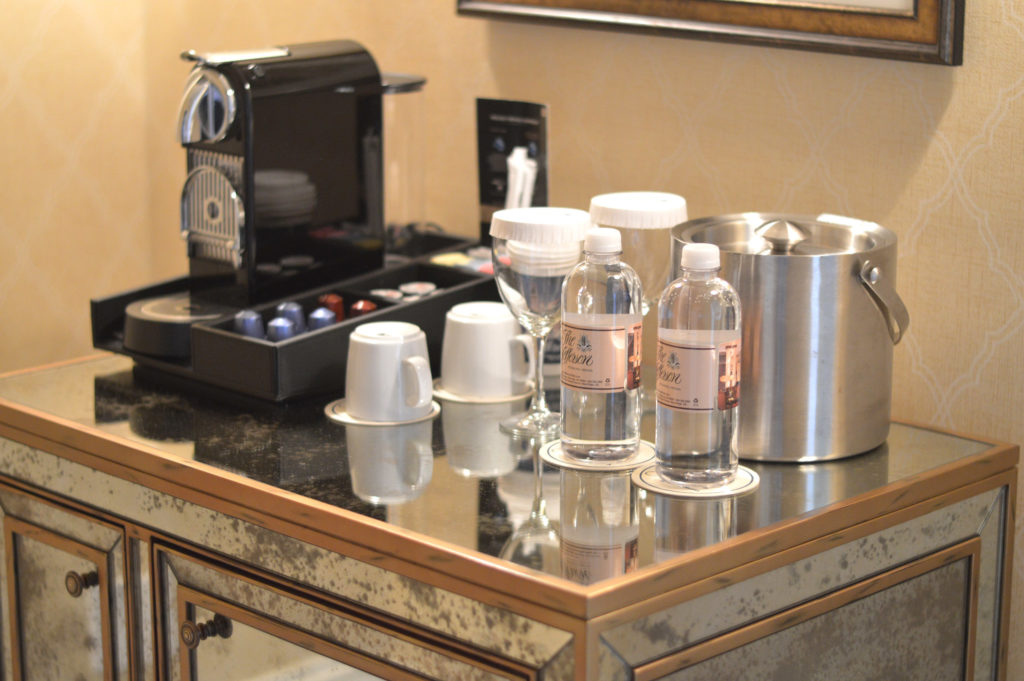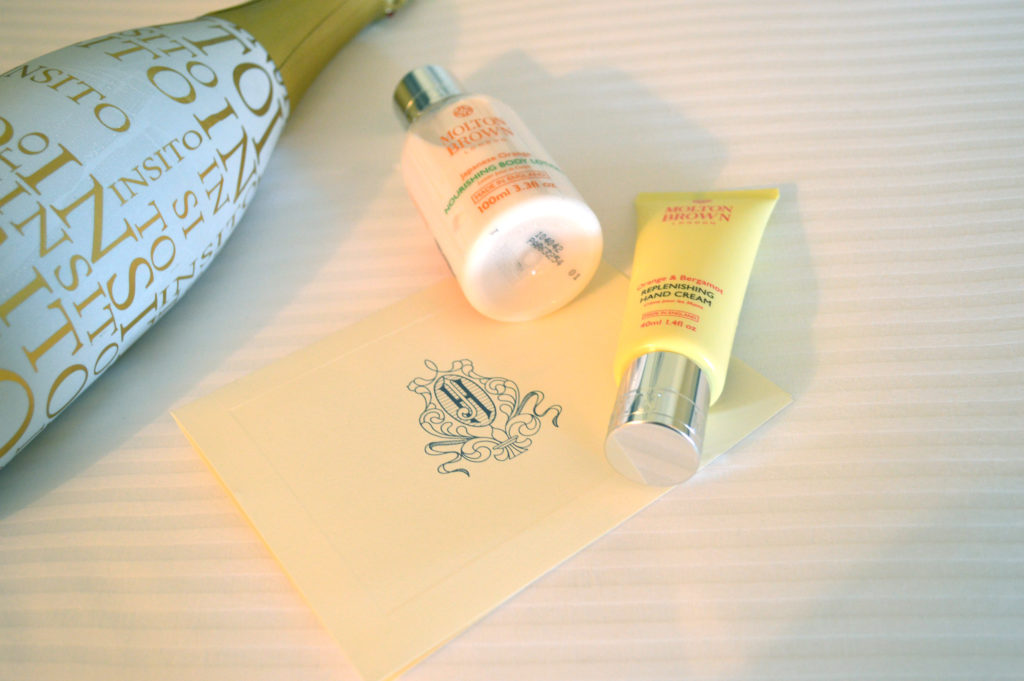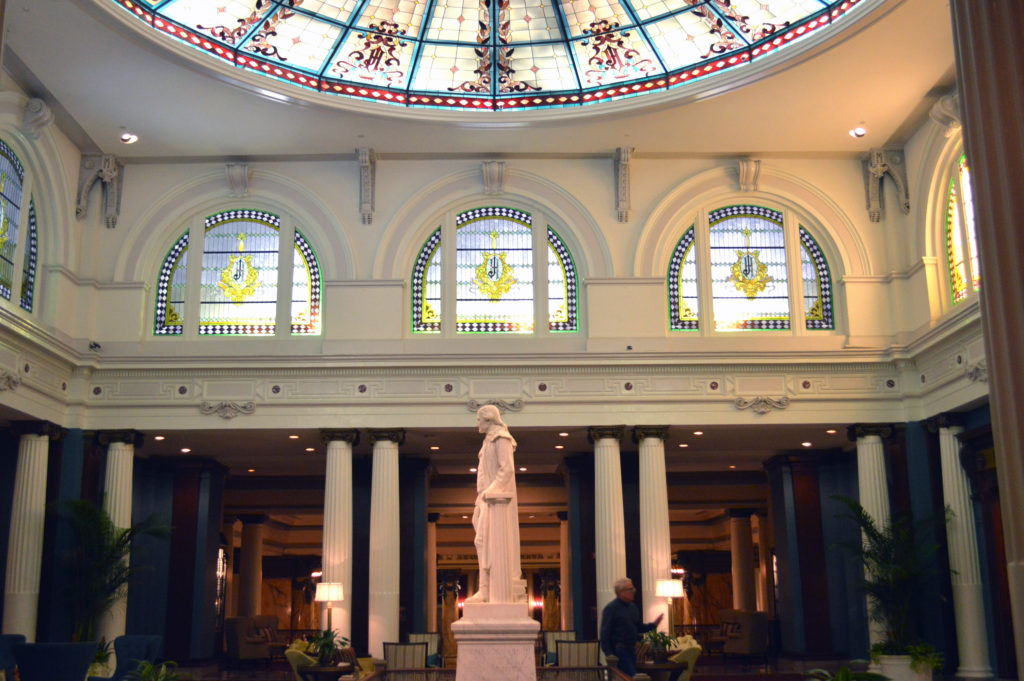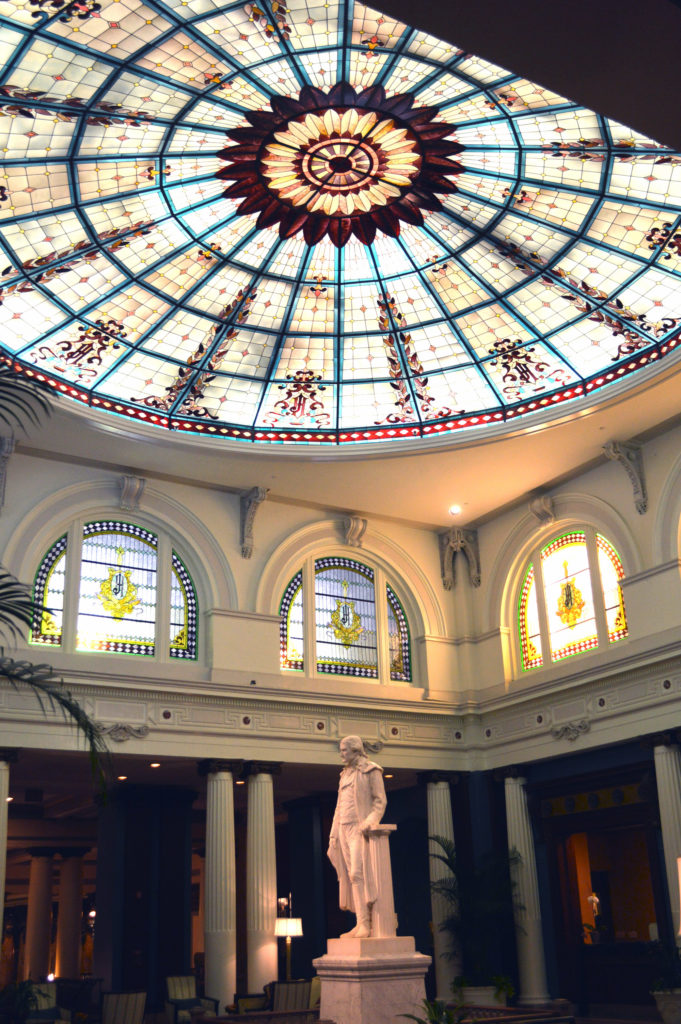 The Palm Court, the hotel's currently "lobby", is one of the most beautiful places in Richmond. It was dreamt up by the hotel's original owner, Lewis Ginter, who wanted the hotel to incorporate aspects of Italian Renaissance art and architecture as well as embody the eclectic changes that were happening in our country around the time the hotel was opened in 1895.  It is sure to take your breath away upon entrance and when you turn left to discover the grand staircase you are sure to remain in awe. The statue of Thomas Jefferson was commissioned by Ginter as well and is one of the hotel's trademarks. (For more of the hotel's fascinating history >> click).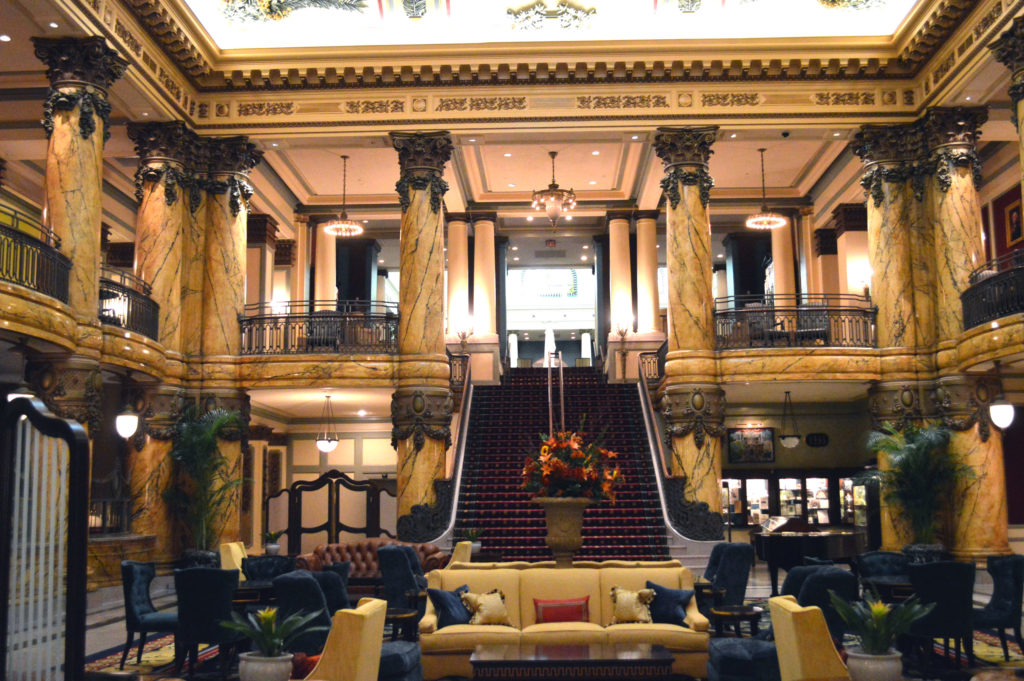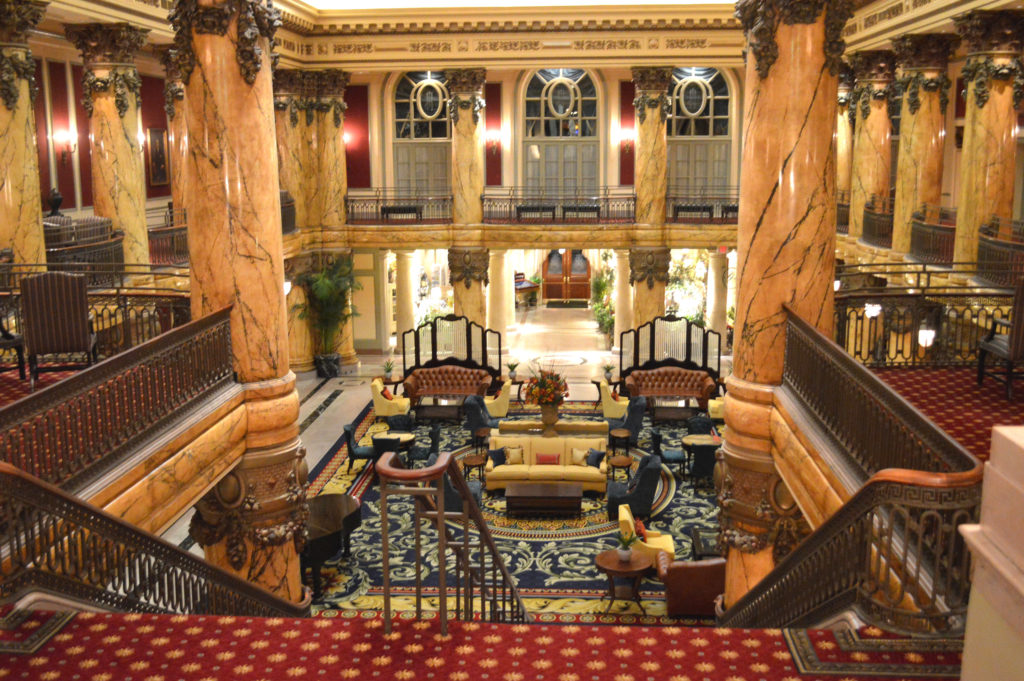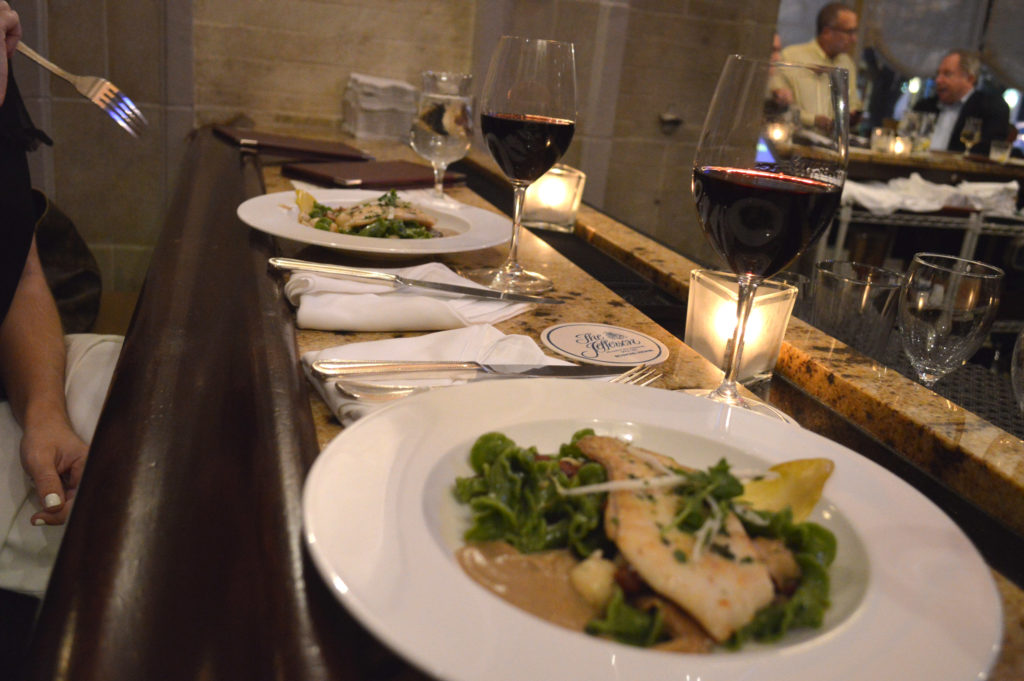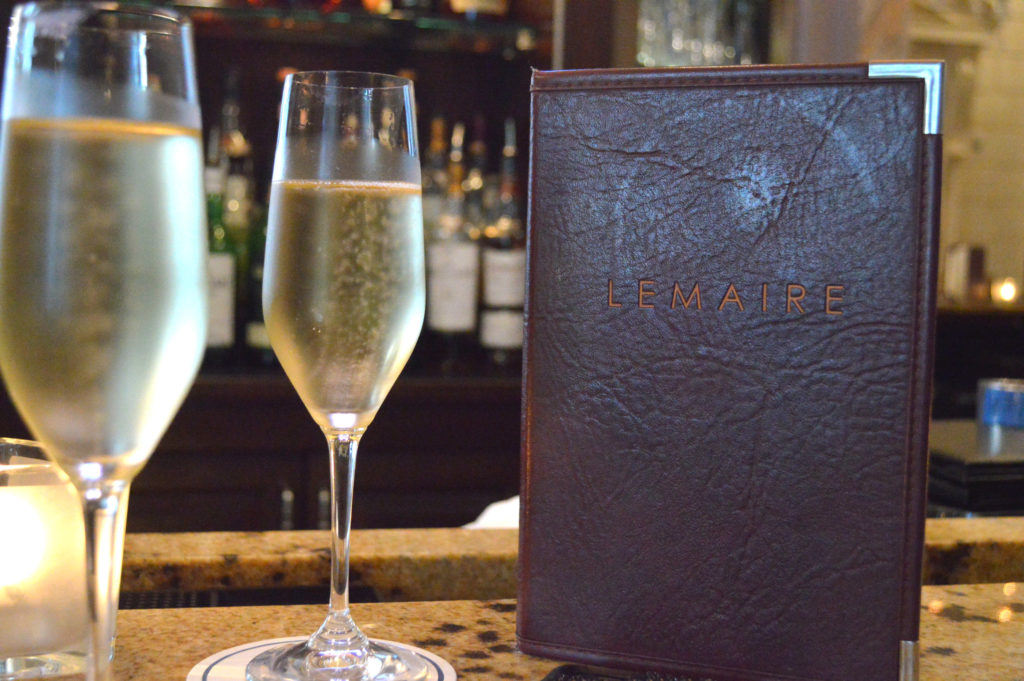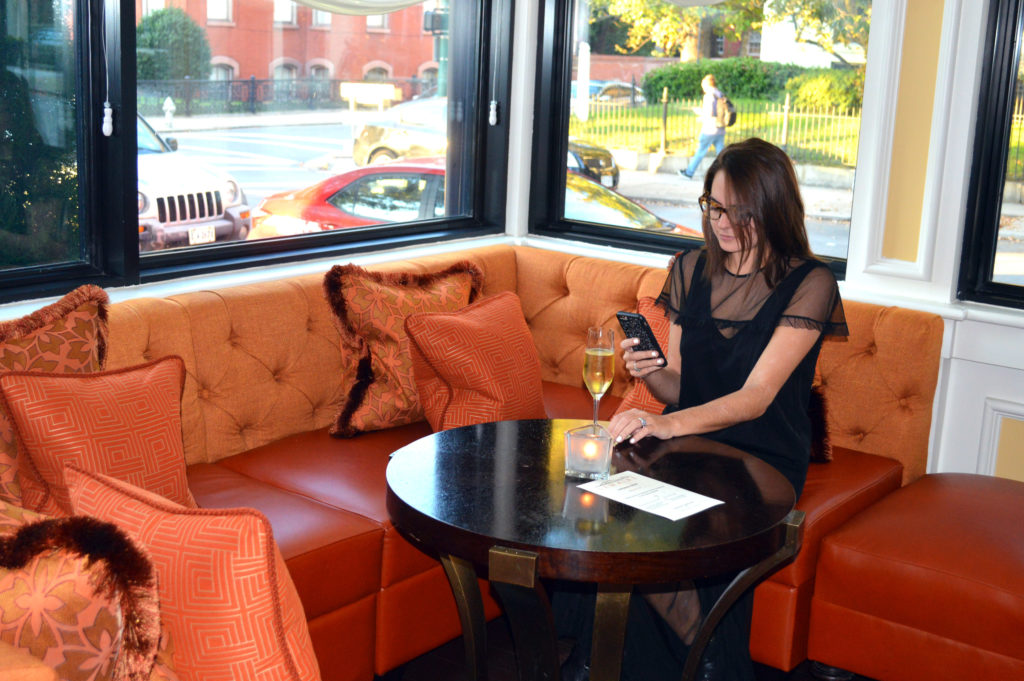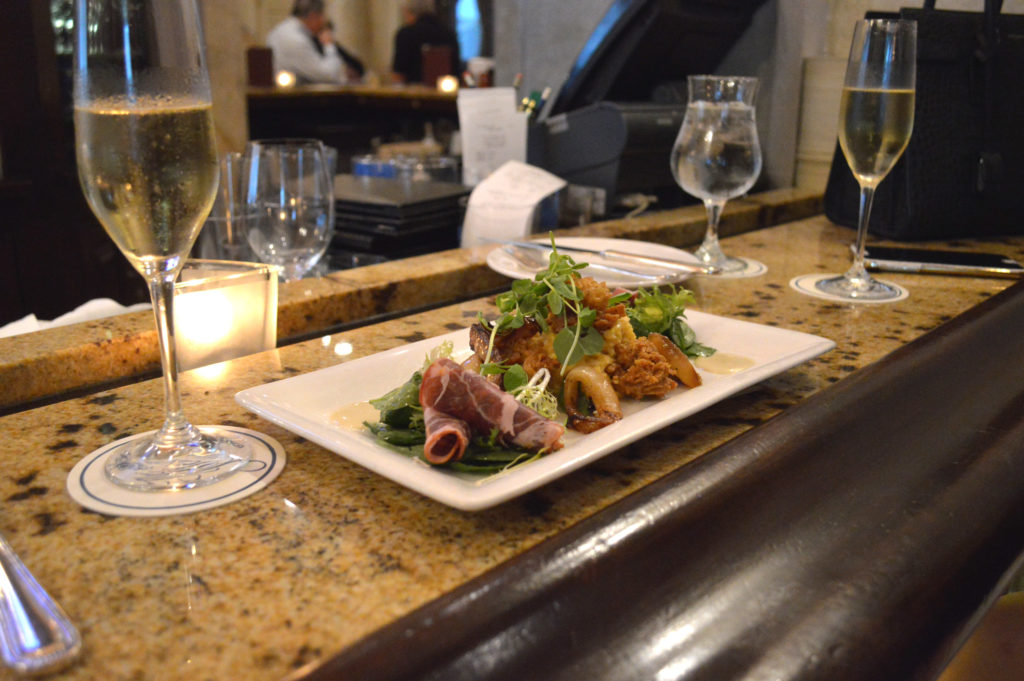 On top of our relaxing evening in the room, we had the most divine experience at the hotel's restaurant, Lemaire. We have been frequenters of Lemaire's amazing happy hour for years, but have to admit we usually stick to the bar snacks and small plates. Boy, have we been missing out! With the guidance of manager and bar master extraordinaire, Chauncey, we had four delicious courses, paired with the perfect wines.  Lemaire has been voted one of the best restaurants in Richmond for as long as we can remember and we can personally vouch for that distinction now!  Next time you're there, make sure to try the Blue Crab + Avocado Tartine, you won't be disappointed.