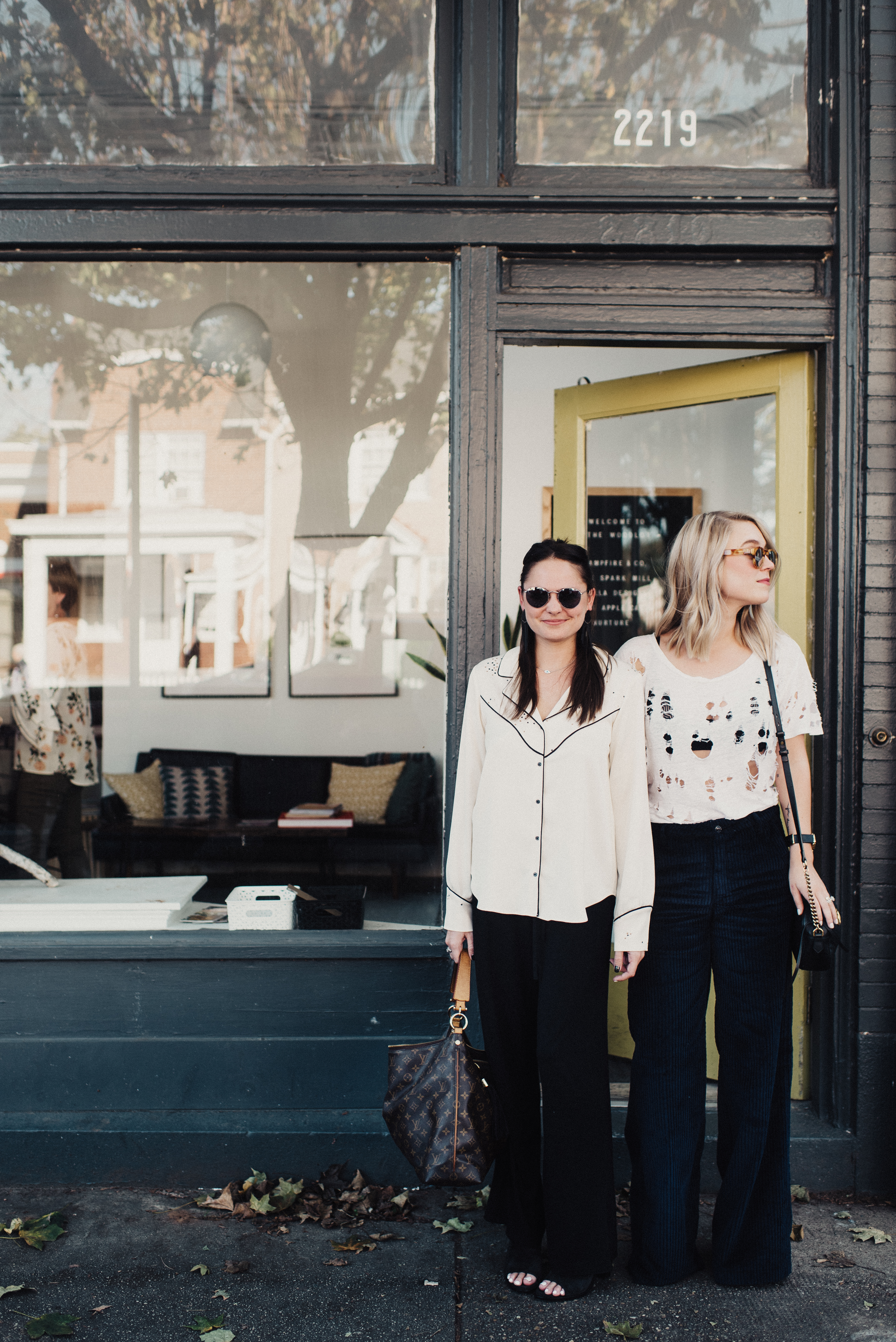 As you guys have probably seen, if you follow along with our adventures, we have been hitting the twinning thing pretty hard lately.  It's fun, it's catchy and its a great conversation starter!  However, in the weeks leading up to our Conscious Conversation at Shape Soiree, we weren't sure if it would be a distraction, or an expected occurrence.  Between missed clothing shipments and just general last minute planning, we decided not to intentionally twin.  But…..
It came as no surprise to us that we ended up practically twinning. Sure, I picked an over-sized pj-style blouse to elongate my nonexistent torso, and Cath went for the high waisted look but you have to admit, the outfits look coordinated and it looks pretty rad in the photos. Stay tuned for some details about our talk at Shape Soiree + in the meantime check out some of our favorite picks for wide leg pants + simple fall tops.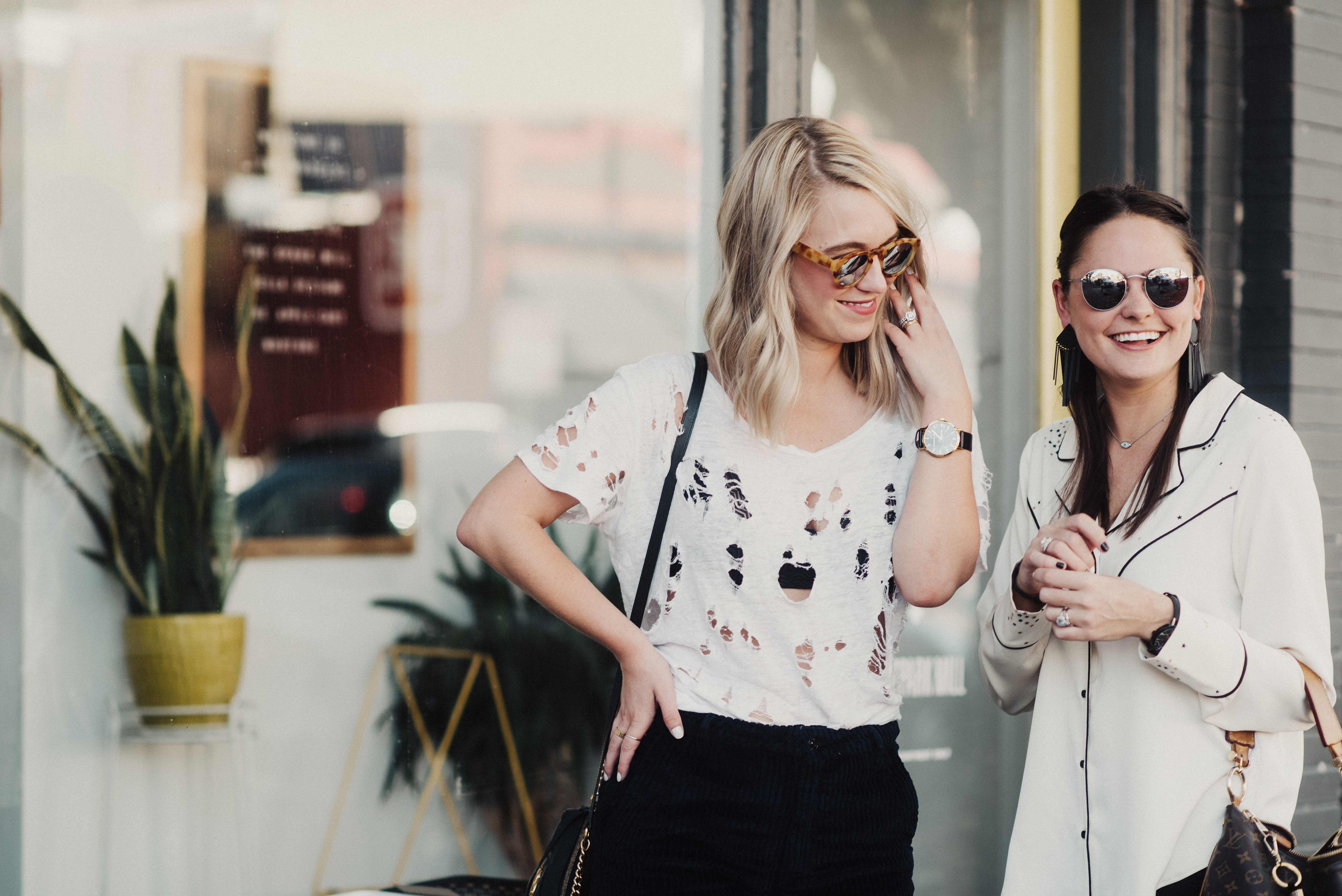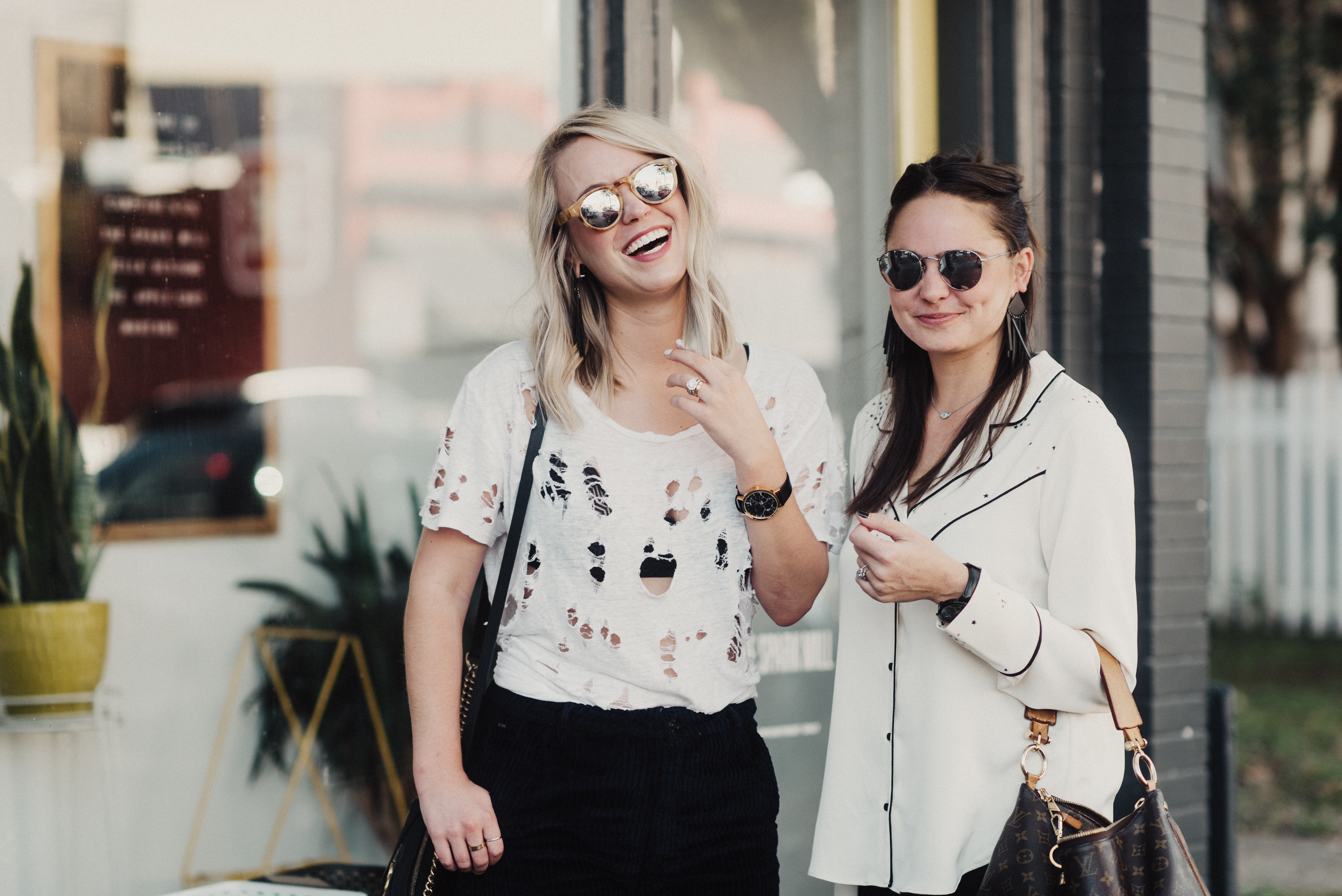 ---

---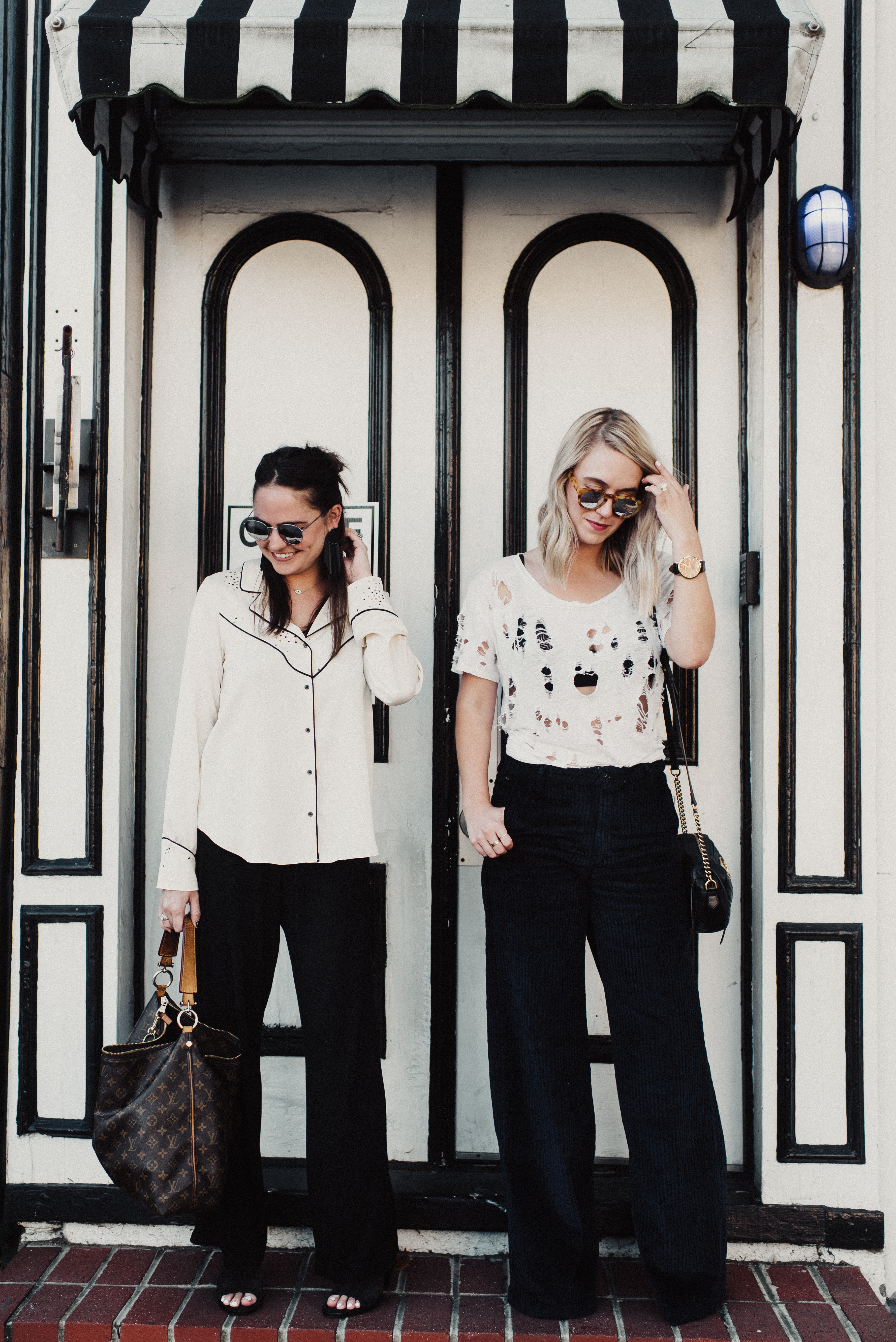 ---

---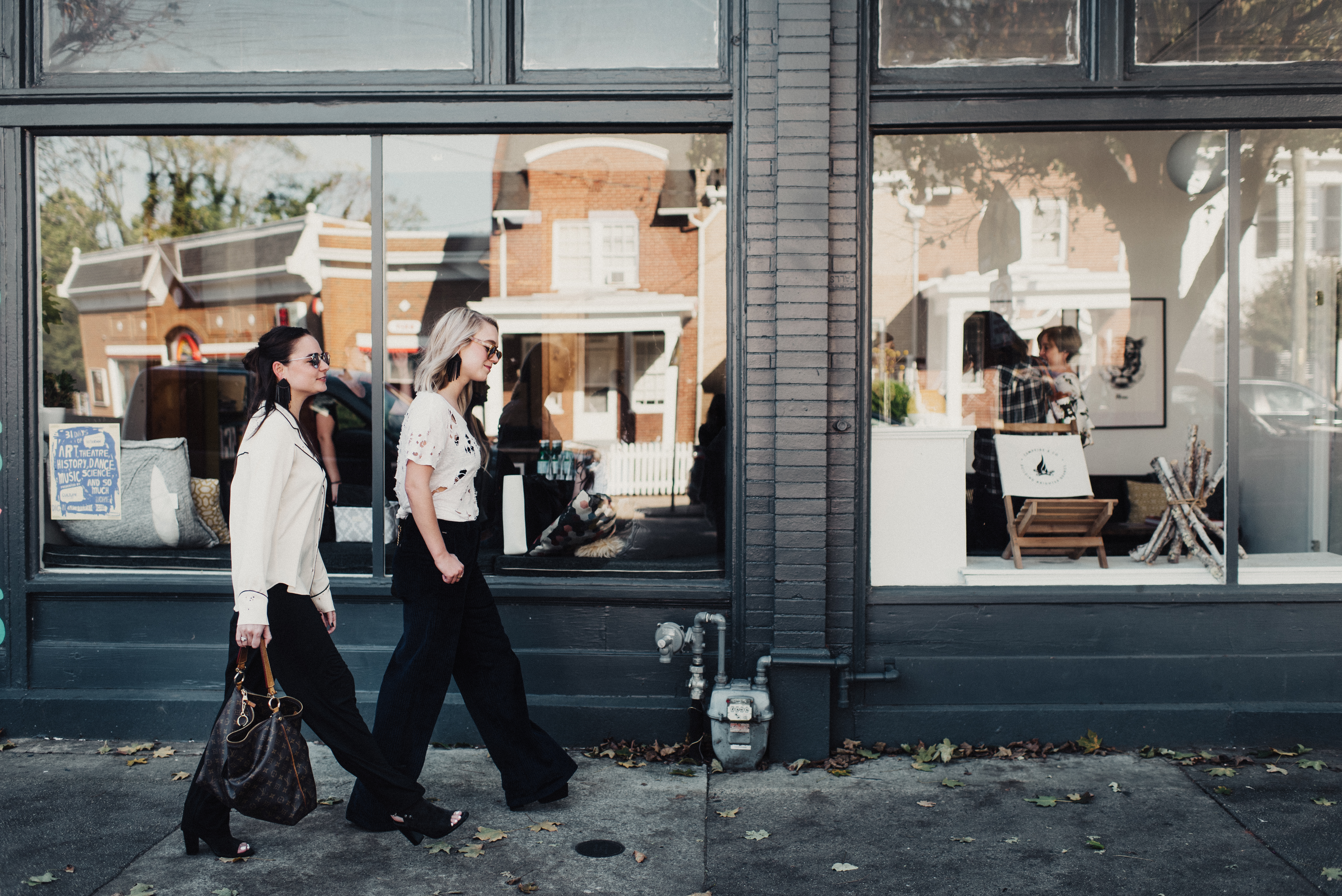 Photos by the lovely Alex Tenser at The Woodlot by Campfire & Co.