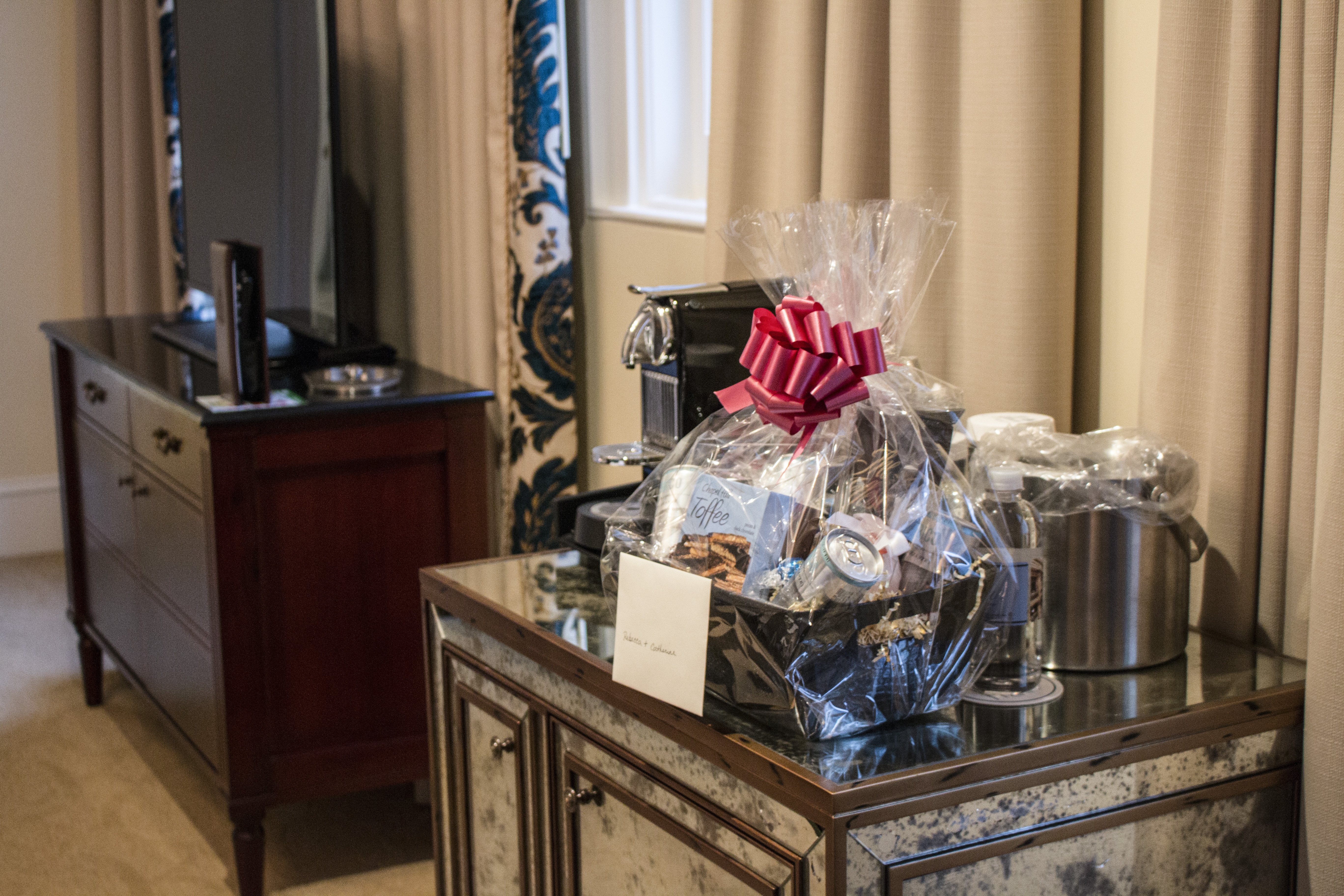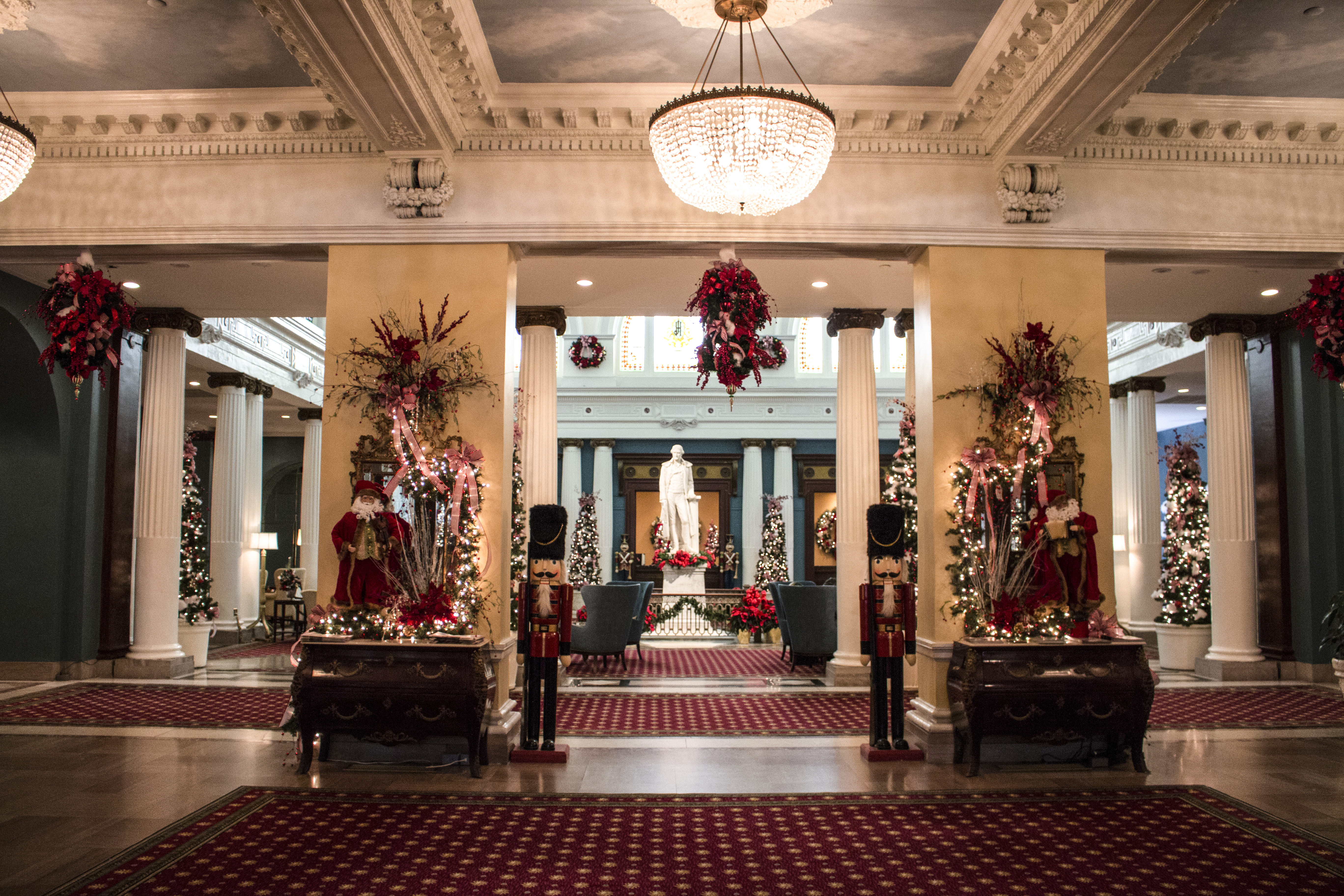 Ever since we were little girls, The Jefferson Hotel in Richmond has always been a staple destination to visit around the holidays. I'm sure many of you know that just driving by the hotel's decorations will fill your heart with the holiday spirit and it's true! We are locals but still are always in awe of the decorations. As the two of us get further into the life that is adulthood, these traditions around the holidays become even more special and things that we want to make time for despite our busy schedules. 
Taking time to take care of yourself during the holidays is equally as important as it is hard. Let's face it – there is either somewhere to be like a holiday party, a holiday sale, or a gift list to hack away at. All of these things contribute to the fun of the season, however, if you aren't careful – the season will fly by before you know it! It is so necessary to remind yourself of the magic of the holiday season and to take the time to be present. For us, that meant a stay cation at the impeccably festive and beautiful Jefferson hotel. From the chunky robes (they feel like a dream and are our favorites to date) to the floor to ceiling holiday decor, there is nothing that screams perfect holiday staycation more.
Whether you are visiting Richmond or need a break from the hustle and bustle of the holiday craziness, The Jefferson Hotel is the perfect place to hide away from the cold weather and surround yourself with the magic of the holidays once again.