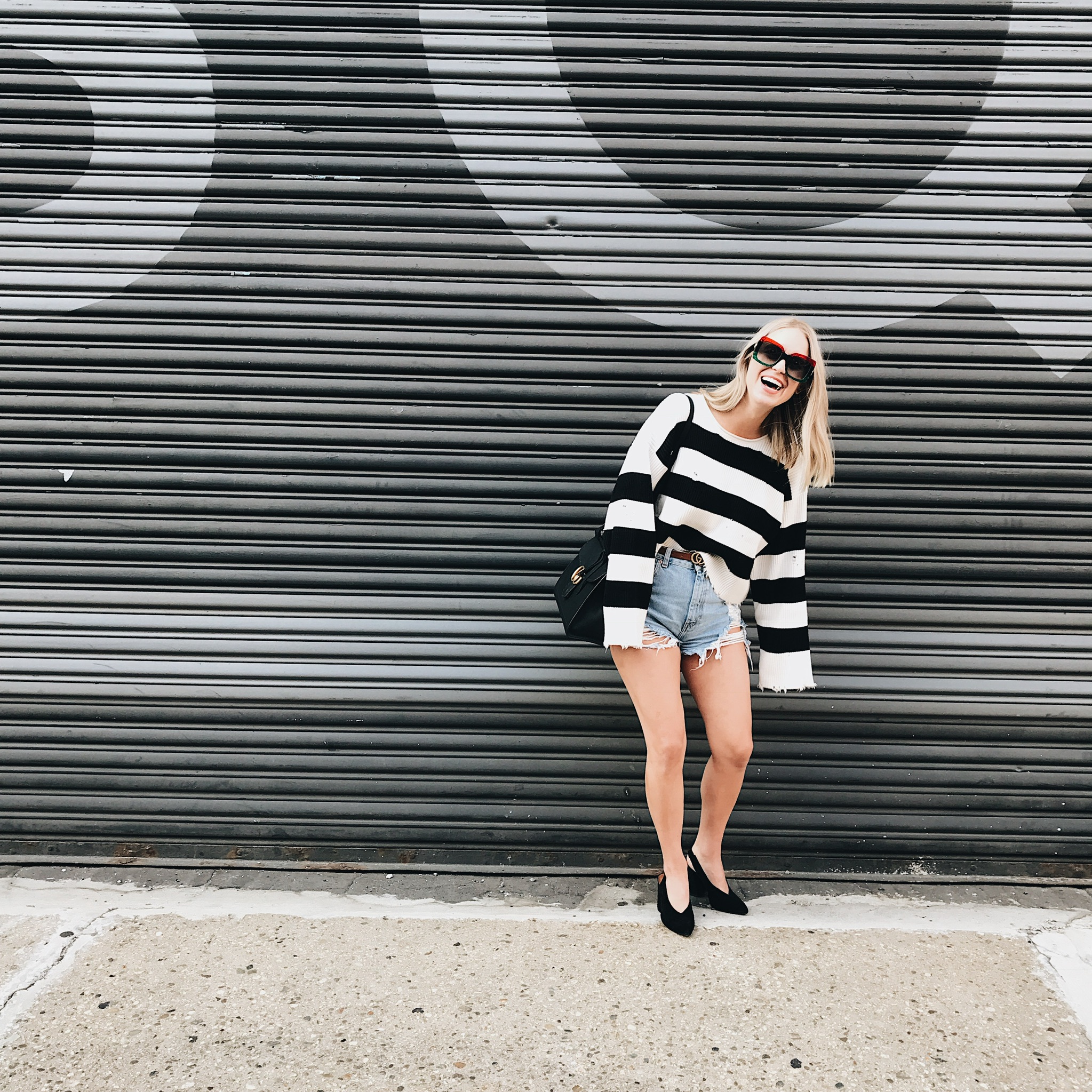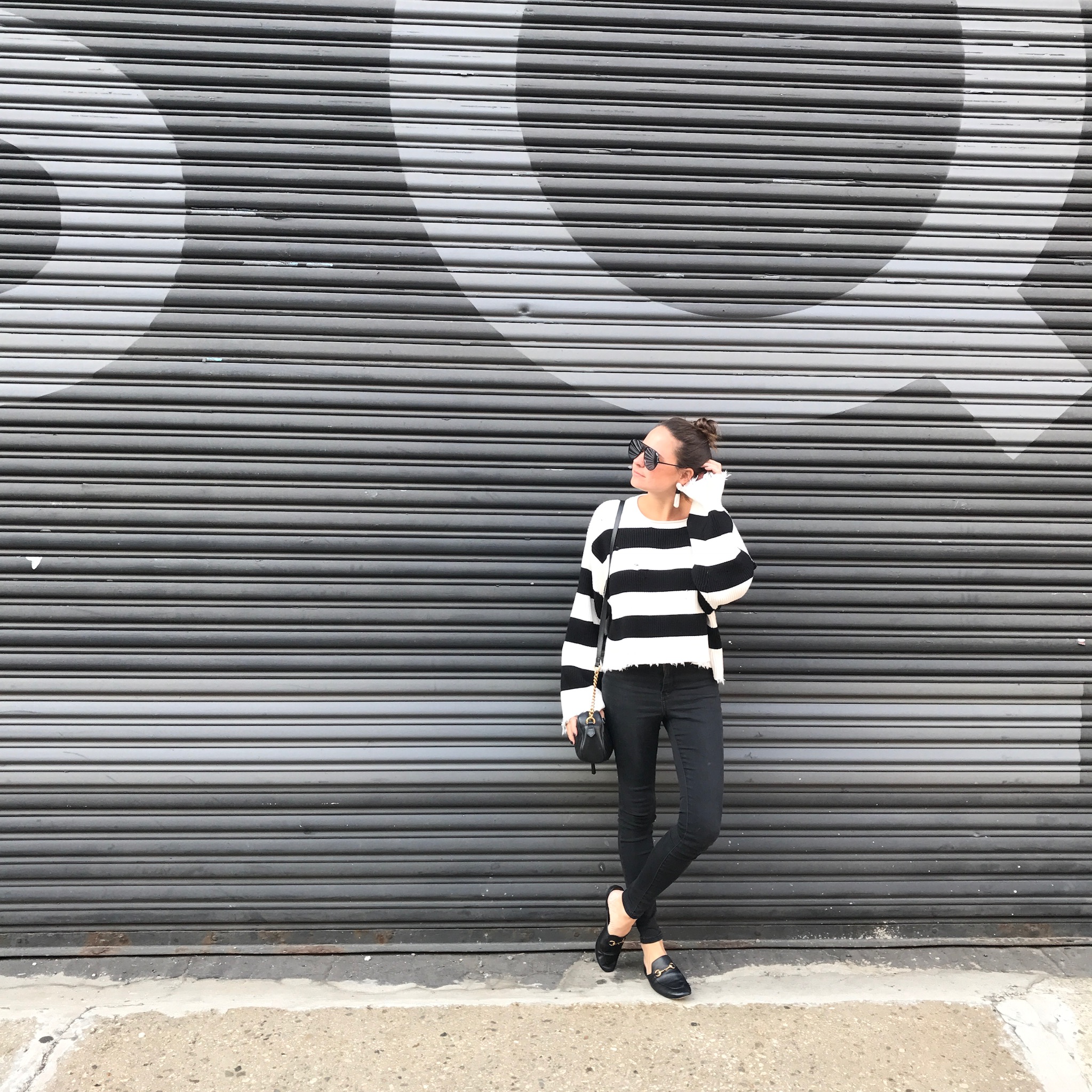 Everyone is trying to turn heads at NYFW, we all know that.  And while we aren't all supermodels or can't all be decked out in head to toe Gucci or Miu Miu, there are definitely other ways to stick out.  We opted for these matching striped sweaters from Zara, and wore them on repeat.  Not to brag or anything *ahem* but we did turn quite a few heads and it was an excellent conversation piece.
The advice that we give to you is to find something you really, really like and feel comfortable in and turn that into your outfit base. Repeating pieces is TOTALLY okay, especially if you are forced to pack one suitcase for 5 days in the city.   For a Friday night party, we chose to wear the sweaters with leather minis and on Sunday gallivanting around town, we chose more laid back, personalized looks.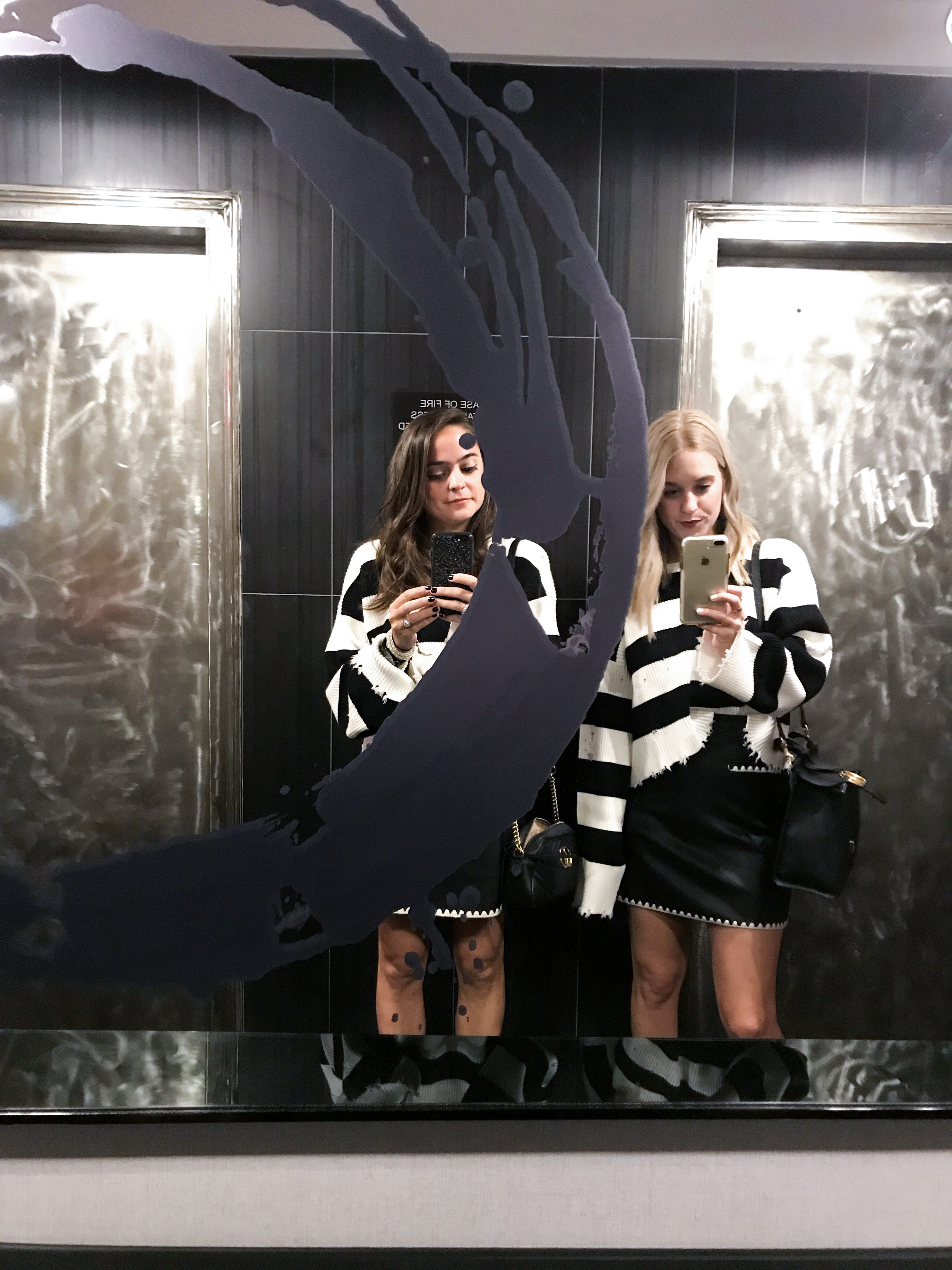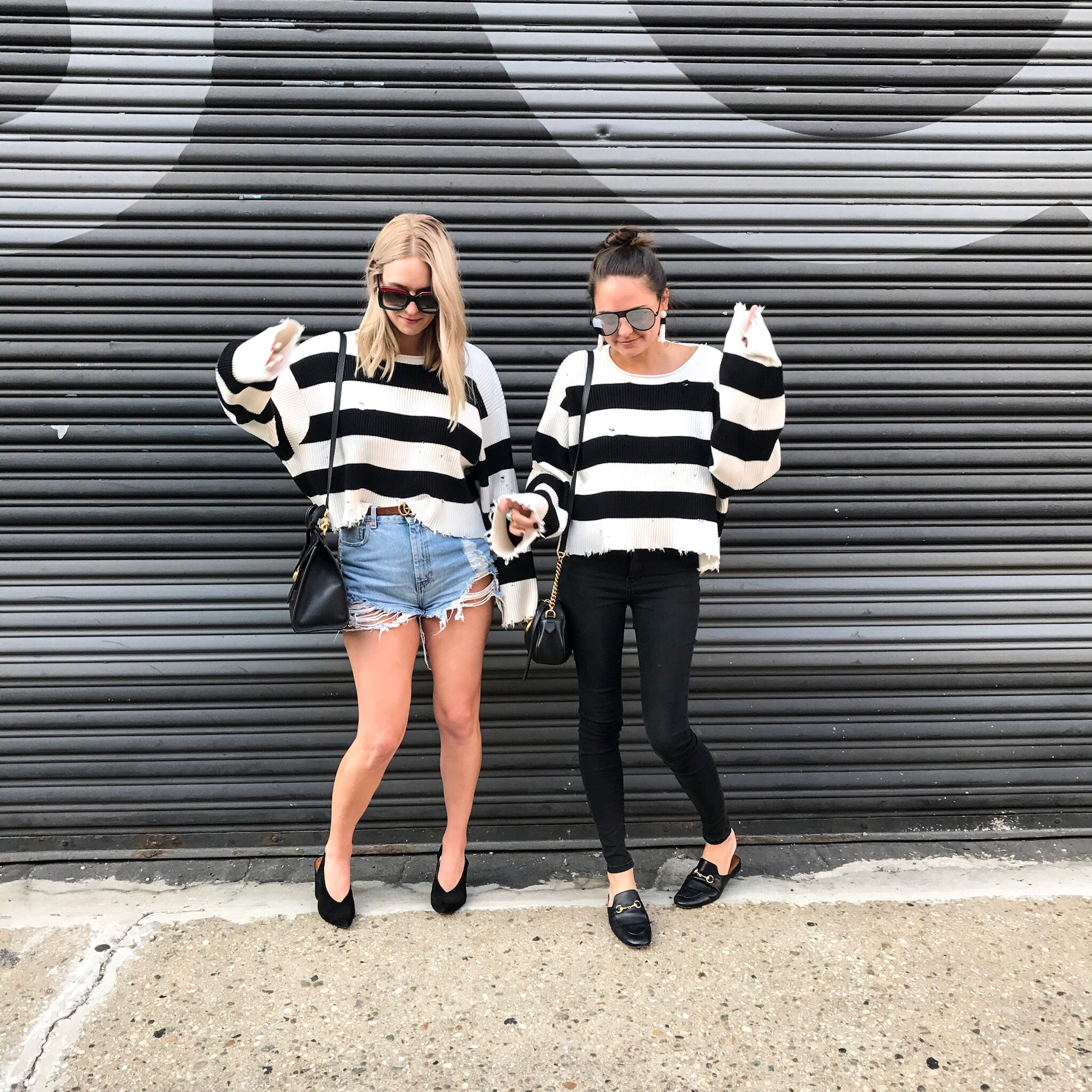 Into Stripes too? Shopbop is having a mega end of the season sale right now + here are our favorite striped pieces on sale now!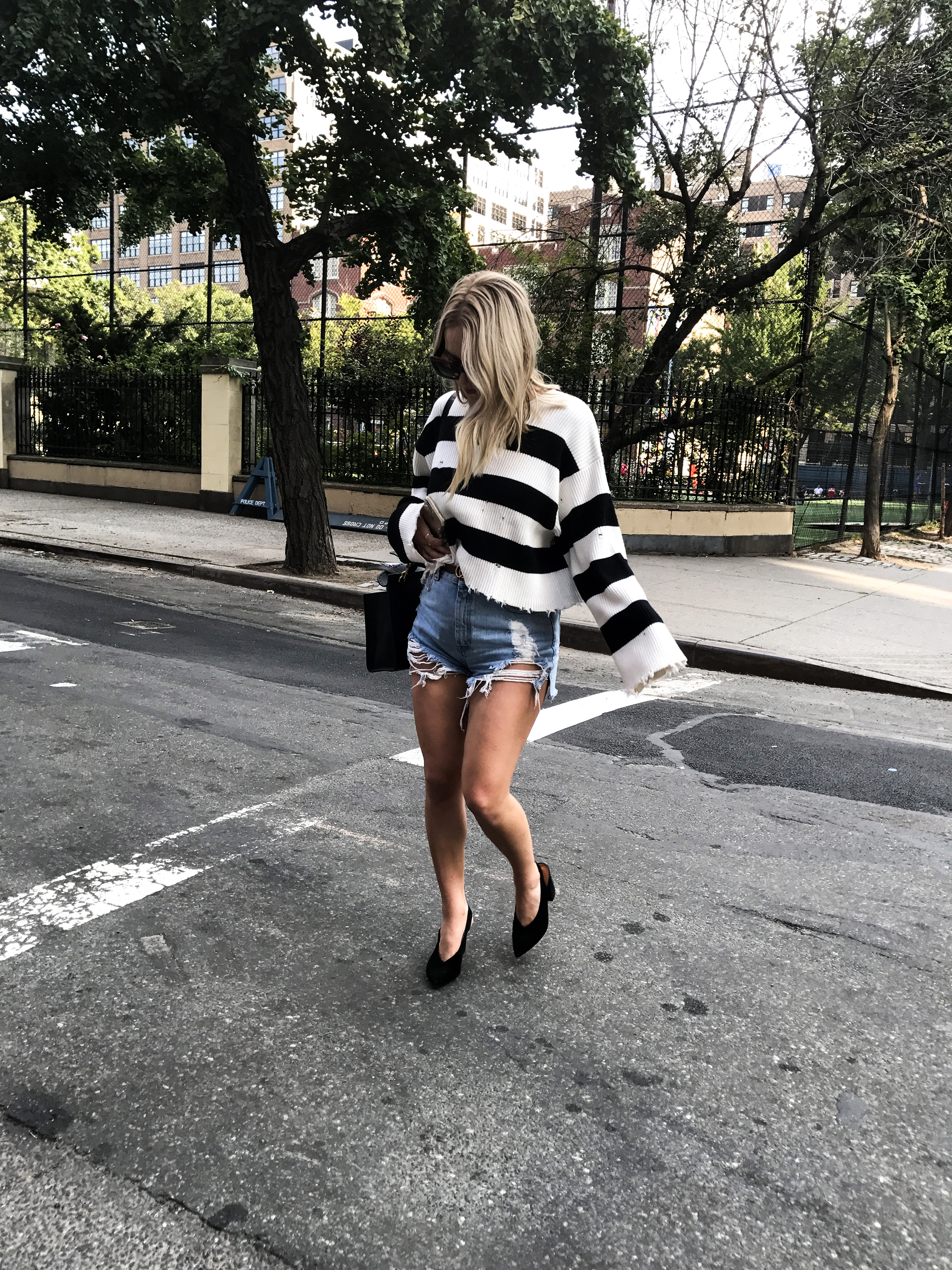 Looking for skirts + denim to pair with your statement pieces? Here are some of our faves: