Rebecca is getting married this summer at The Homestead and she had some planning to do, but was also able to relax and enjoy a snowy winter weekend! The Omni owns the resort now and has done an amazing job keeping up the property and keeping the classic, old fashioned mountain feel alive.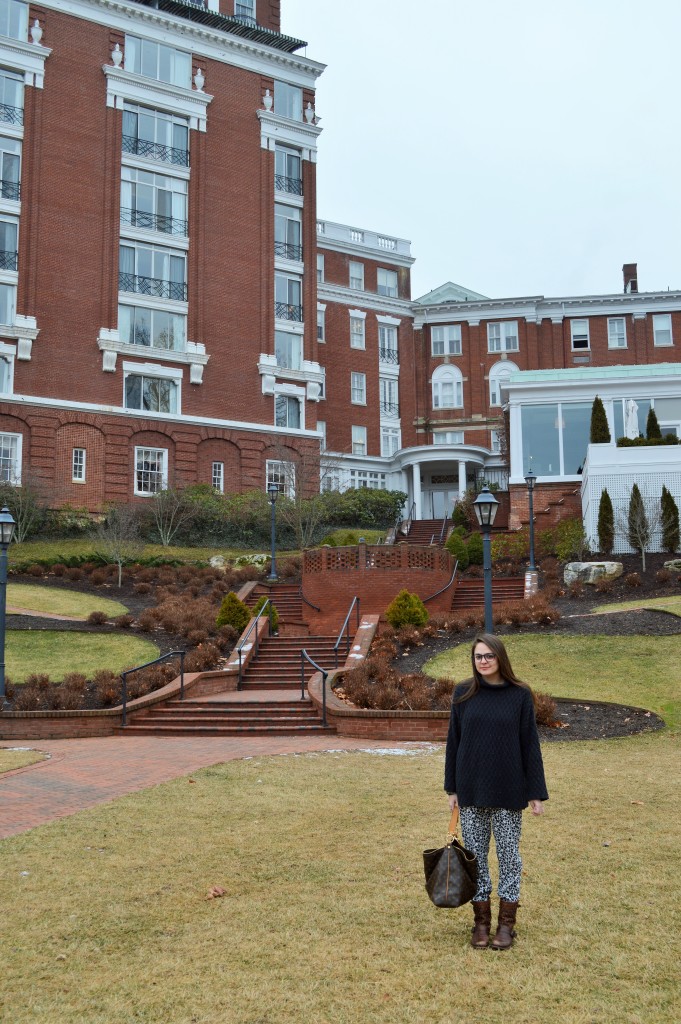 Featuring: French Connection Leopard Moth Pants, Frye Jenna Disc Short boots (similar here), Vintage Sweater, Louis Vuitton Sully MM bag.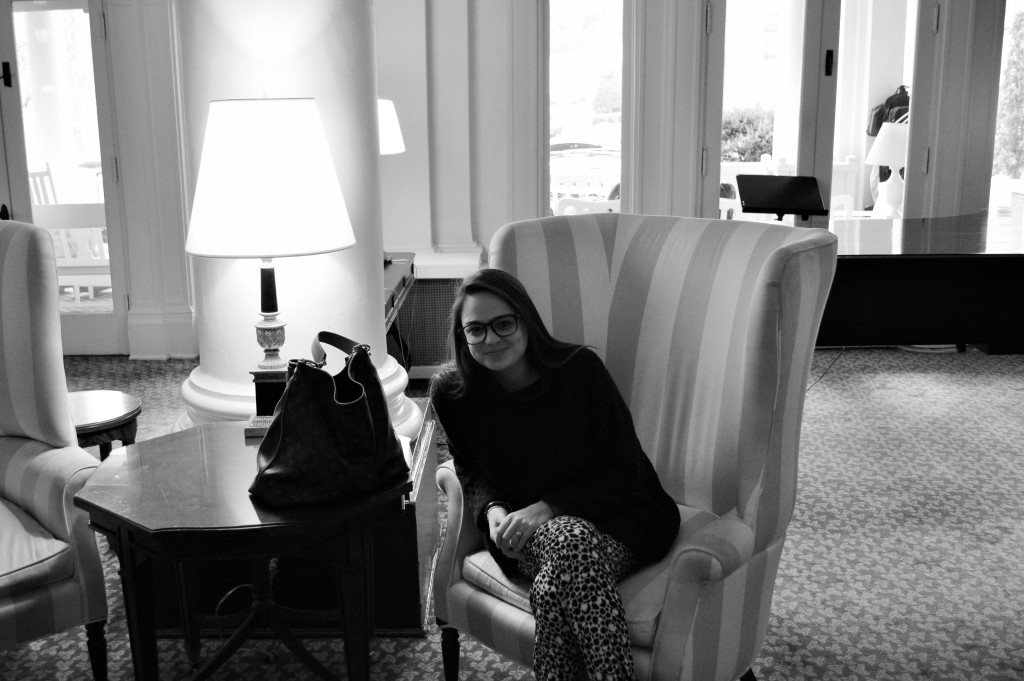 Enter the SPA! Heaven on earth. We had pedicures here and their amazing stylists are helping to get all the ladies ready on Reb's wedding day!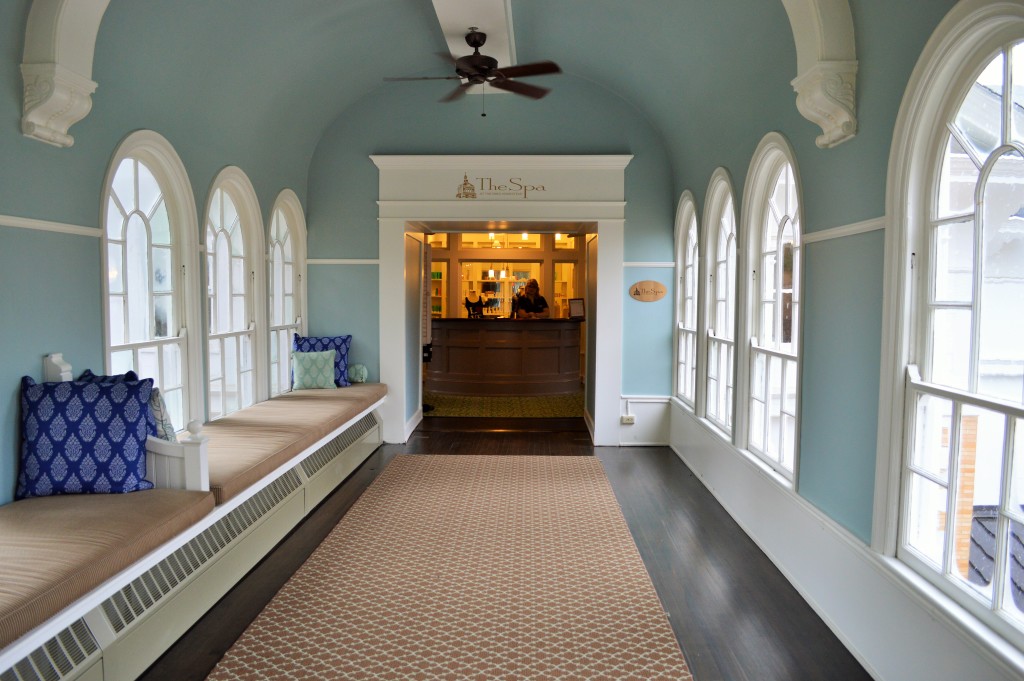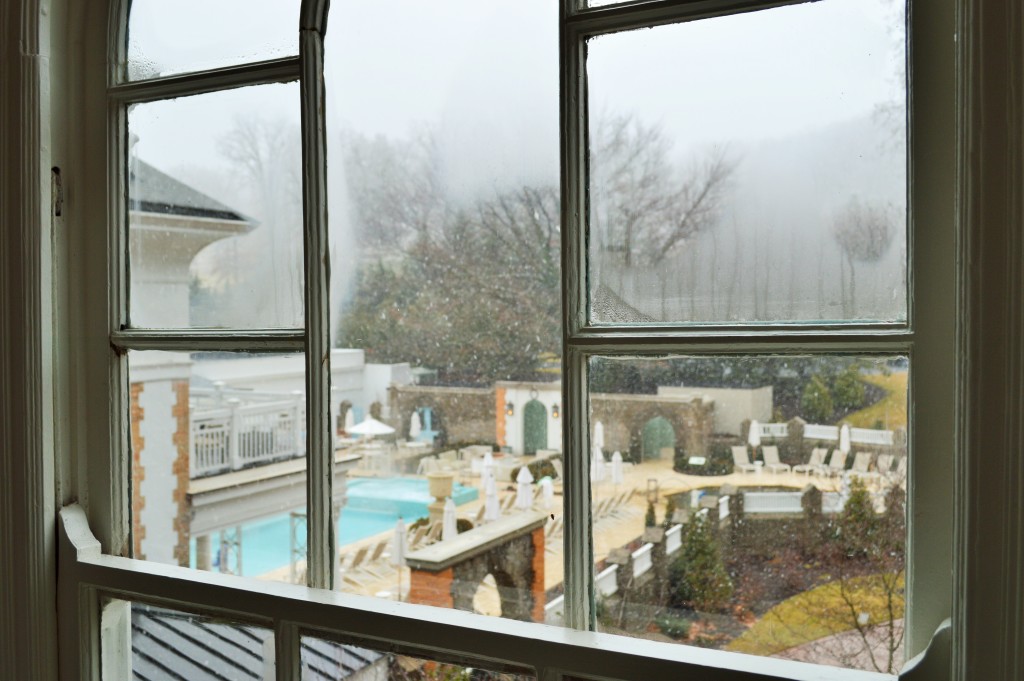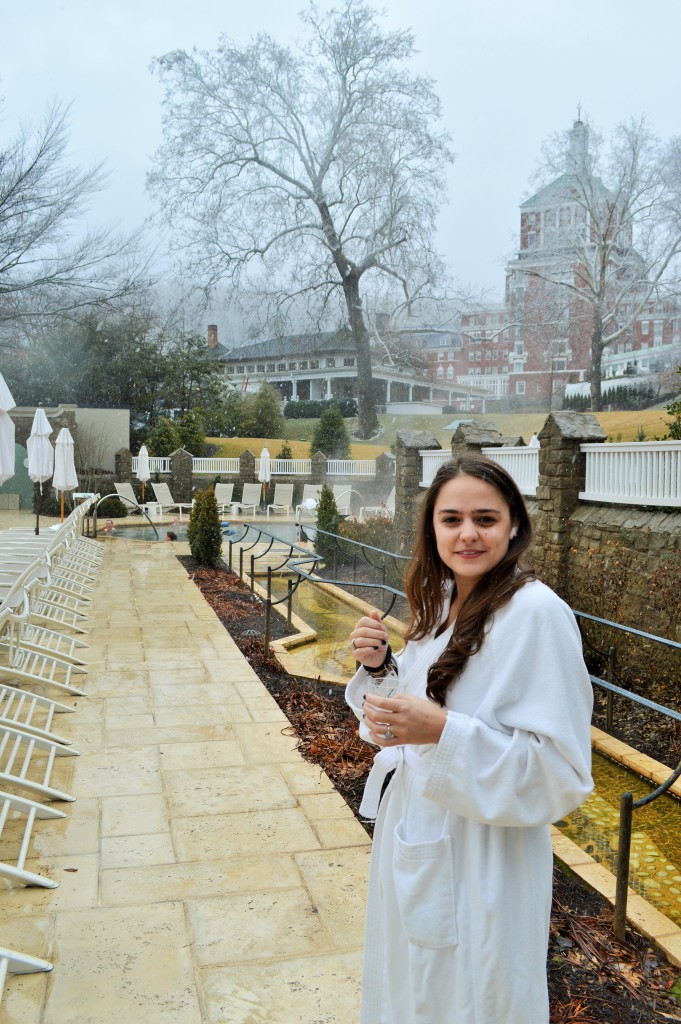 Spa Gardens with Natural Hot Springs, Whirlpool & Reflexology walk (below) are the best place to relax no matter the time of year.  The robe was a must in the snowy, cold mountain weather, of course!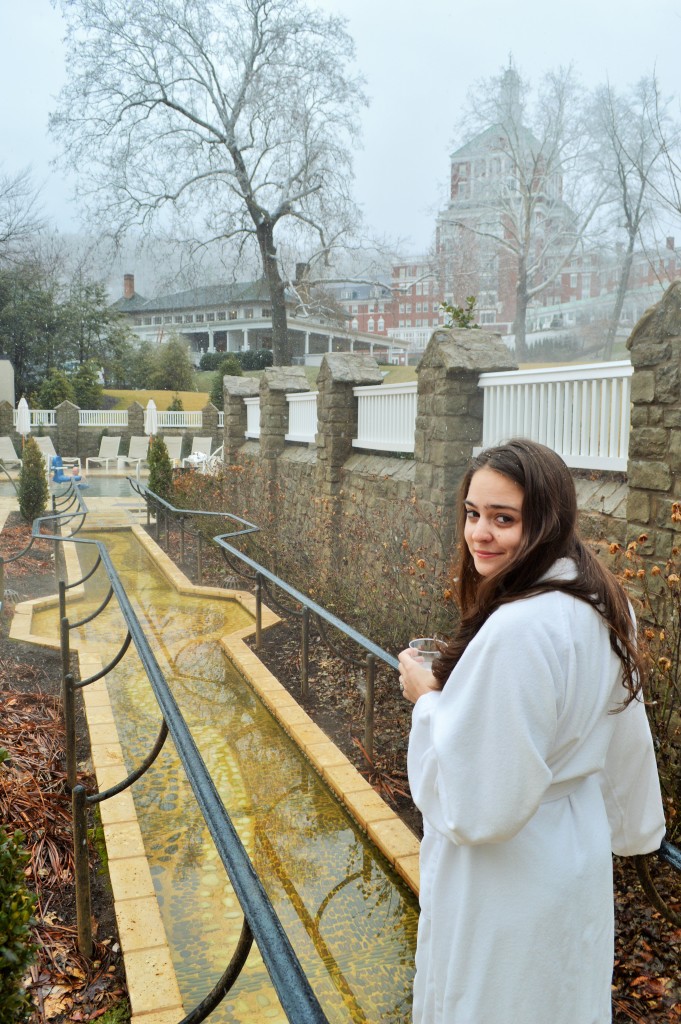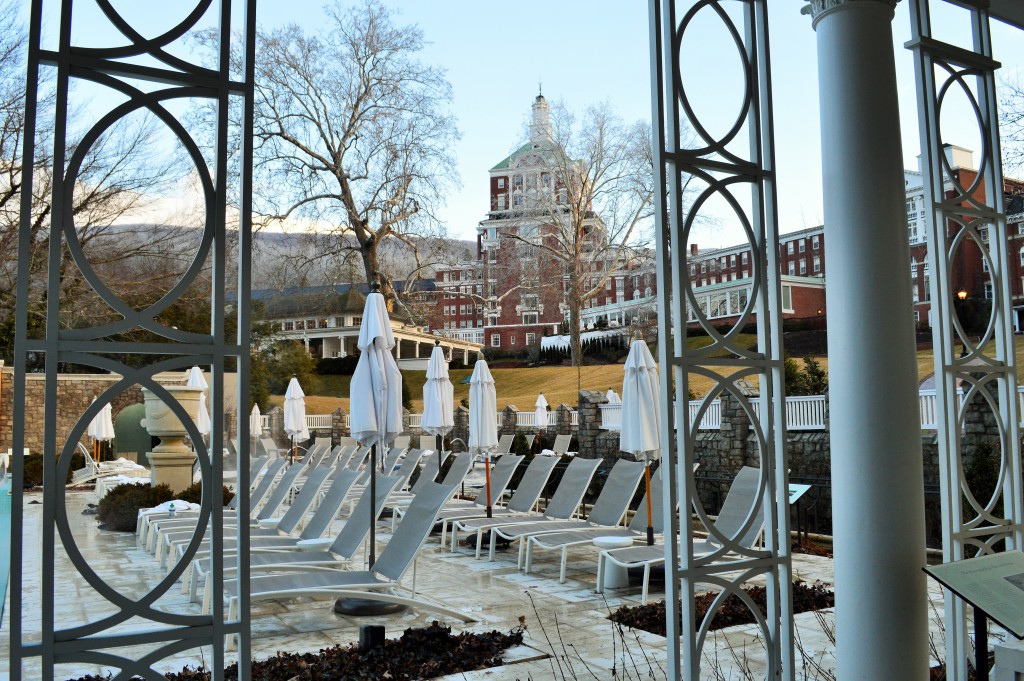 and then the sun came out and illuminated the gorgeous grounds.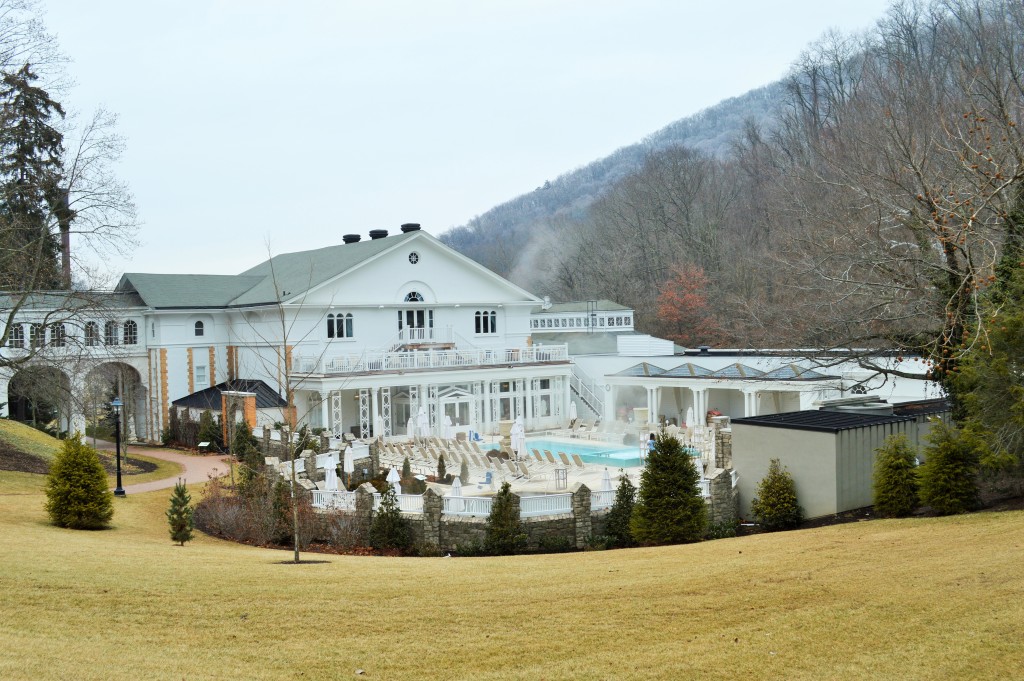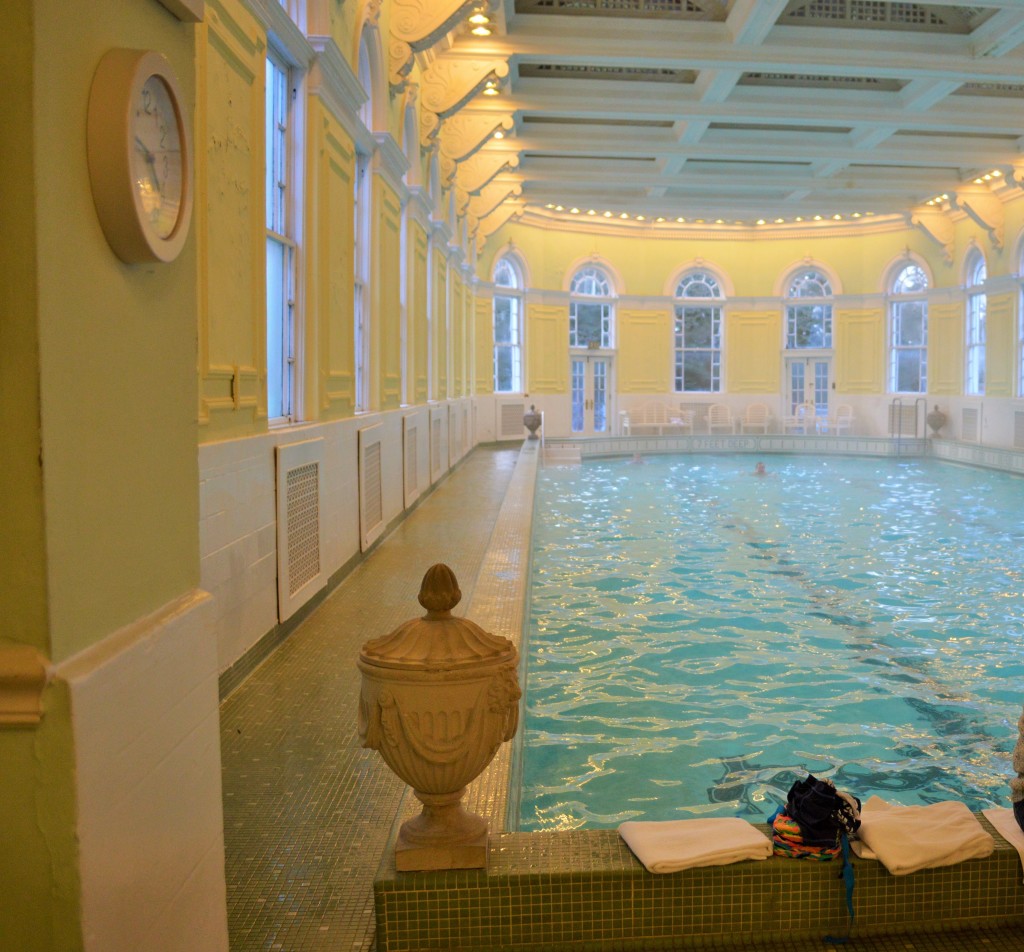 Hot Springs fed indoor pool is fun for kids of ALL ages.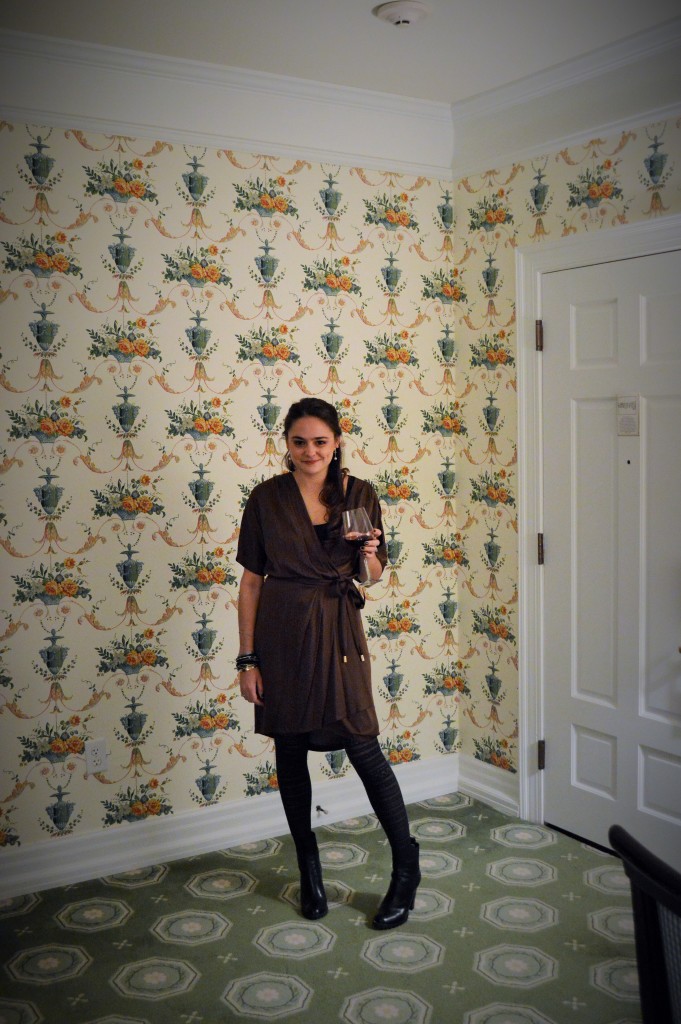 Loved the throwback wallpaper in our suite.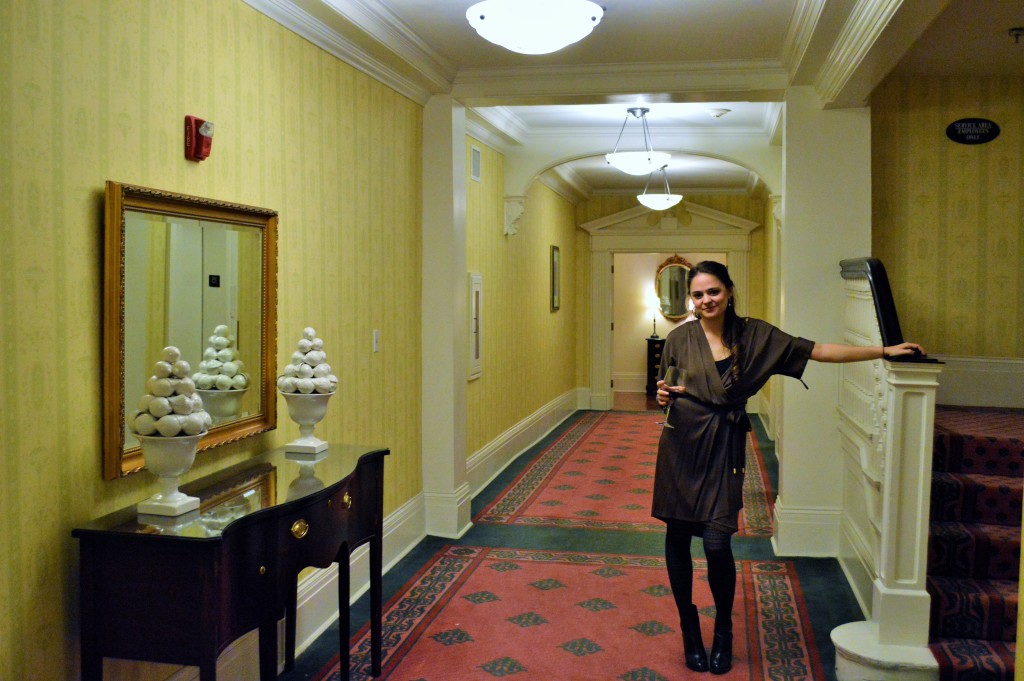 Featuring: Diane von Furstenburg wrap dress, Theory tube tank, Zara Track Sole High Booties, Bee Charming Piano Wire bracelets, Ippolita Pearl drop earrings & a glass of Pinot.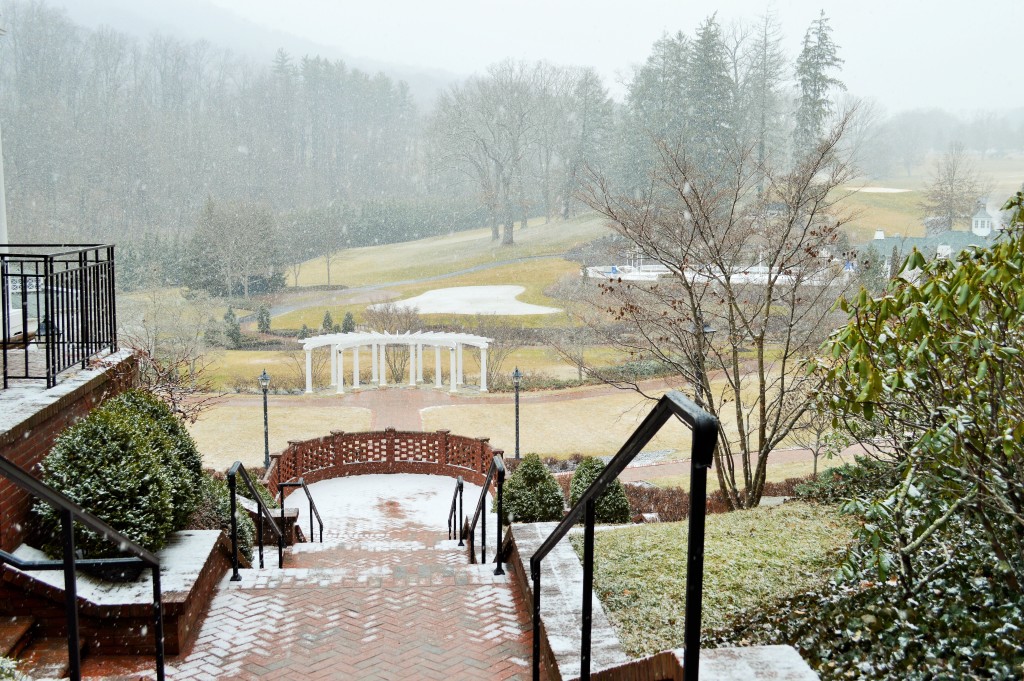 and so we said goodbye for now, until the next planning meeting!!!