Every time John and I go on vacation, I bring our TCP Nikon, pack outfits and fully intend on shooting multiple looks, locations and scenery. However, I always end up forgetting or choosing not to do that and instead fully enjoy vacation. Because, really that is what vacation is all about. That being said, I did want to document our amazing trip to Shelter Island, NY so I took a boat load (hehe) of photos on ze trusty iPhone.  
John grew up vacationing on Shelter Island as a child, but hadn't been back in 8 years or so, so it was really fun to see him experiencing everything after being away for so long.  The island is full of surprises:  beautiful beaches around vast bays, hidden marinas, plenty of mega-mansions and yachts to admire (#goals), and lots of good eats. From beach days to date night, here are a few highlights from our trip.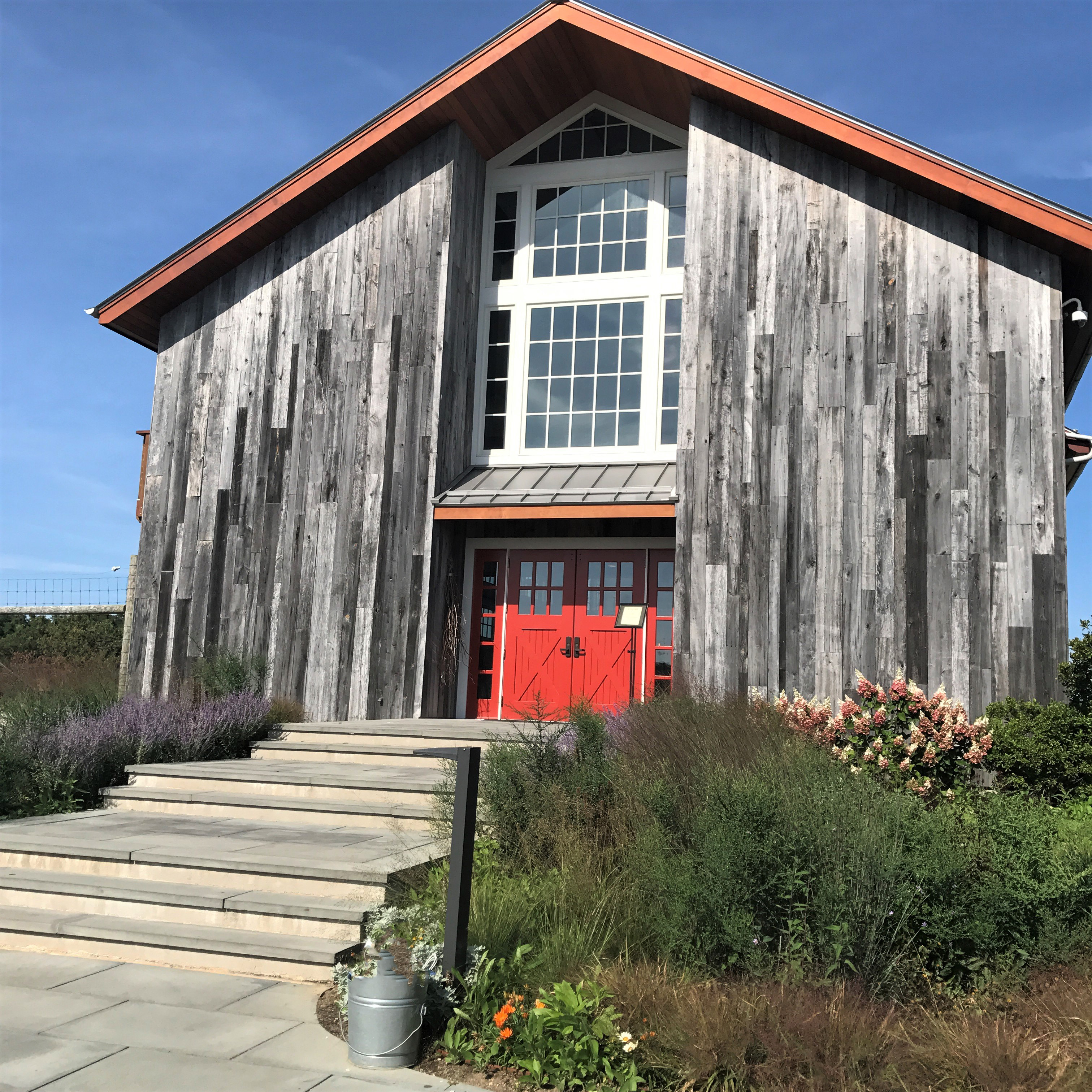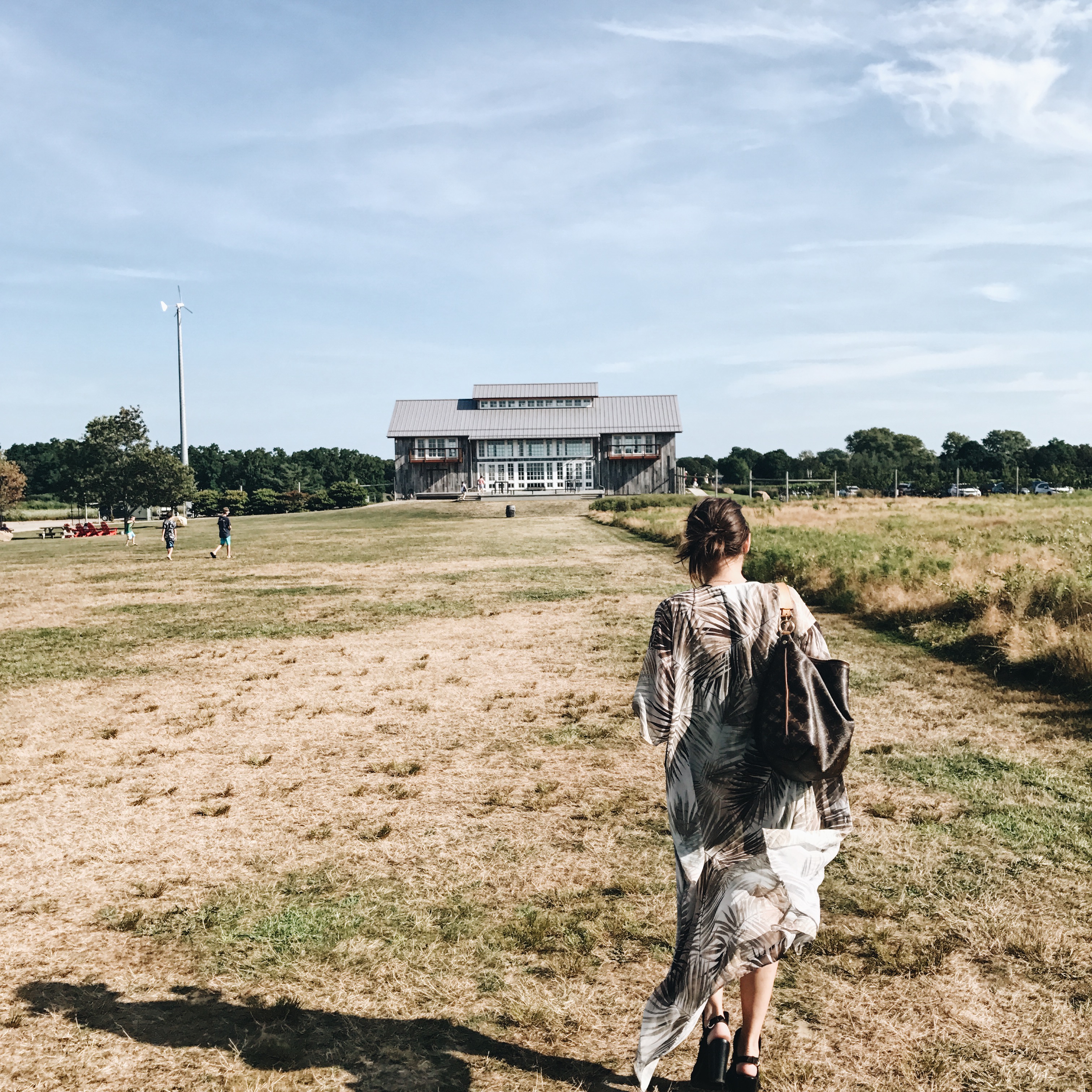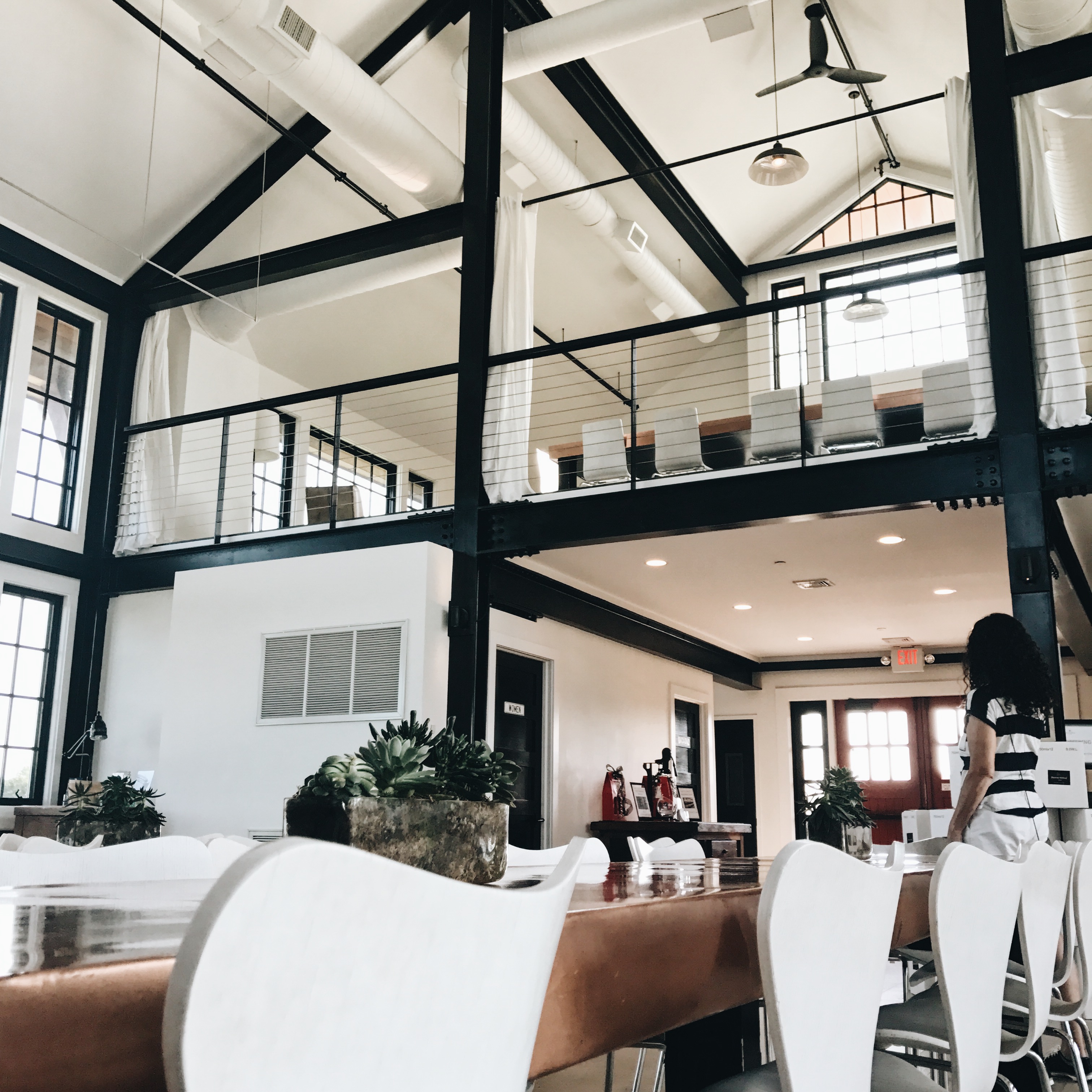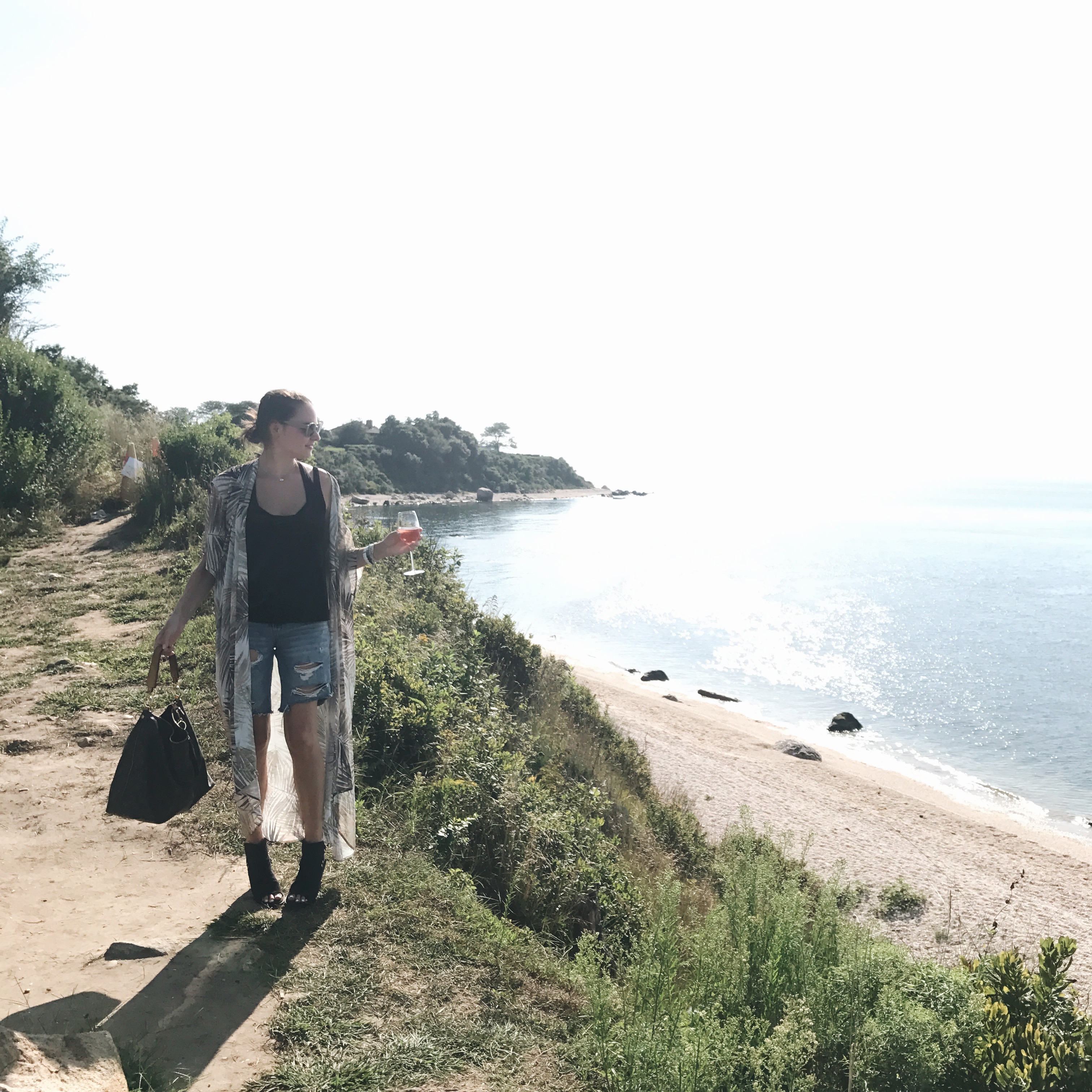 On our way out to Shelter Island, we made a little pit stop in Greenport and went to Kontokosta Winery.  The tastings + glasses were a little pricier than we might have liked but the view + rose definitely made up for that 🙂  Highly recommend it when you're traveling on the North Fork!
My traveling + winery gear inspo:
---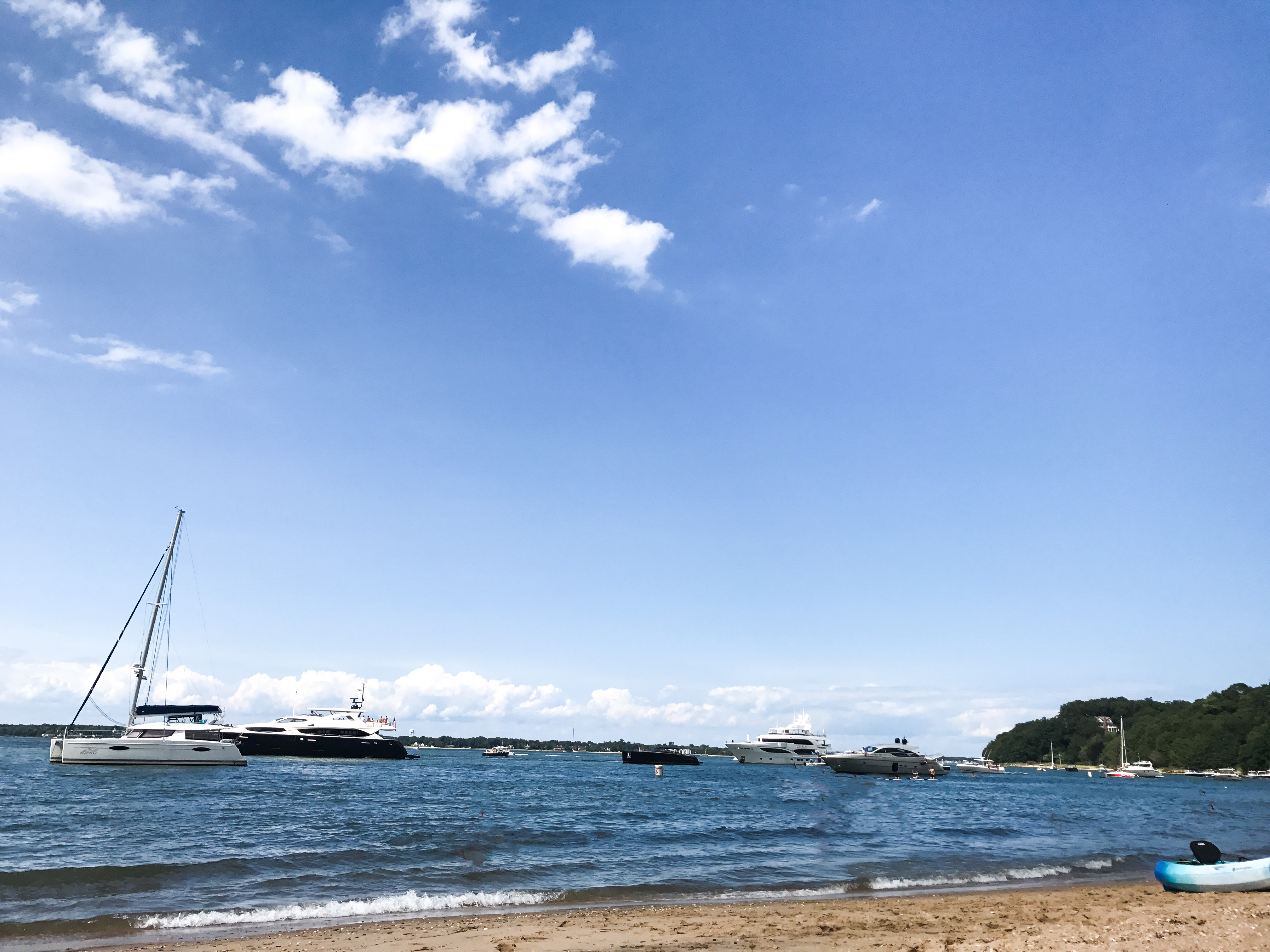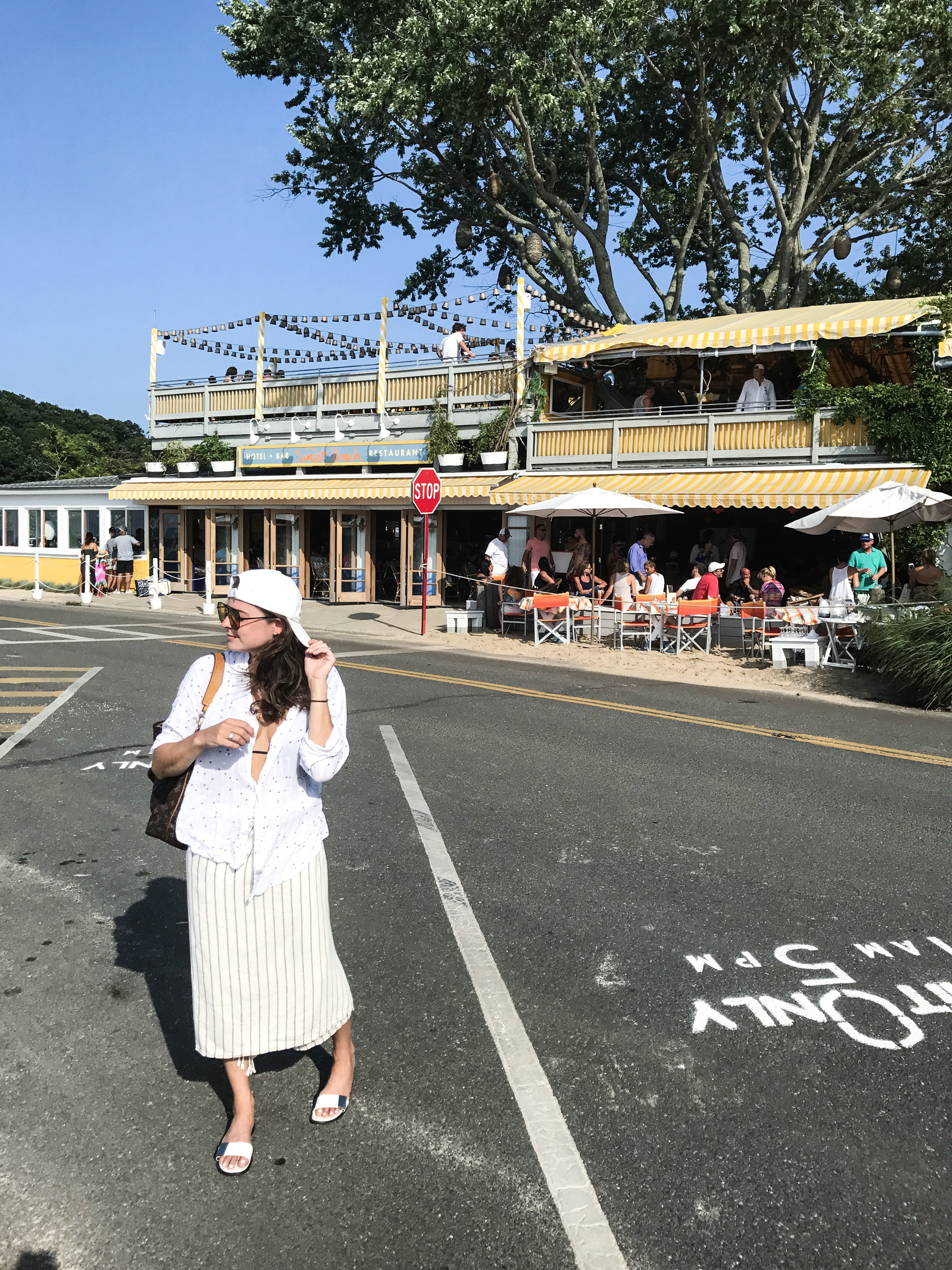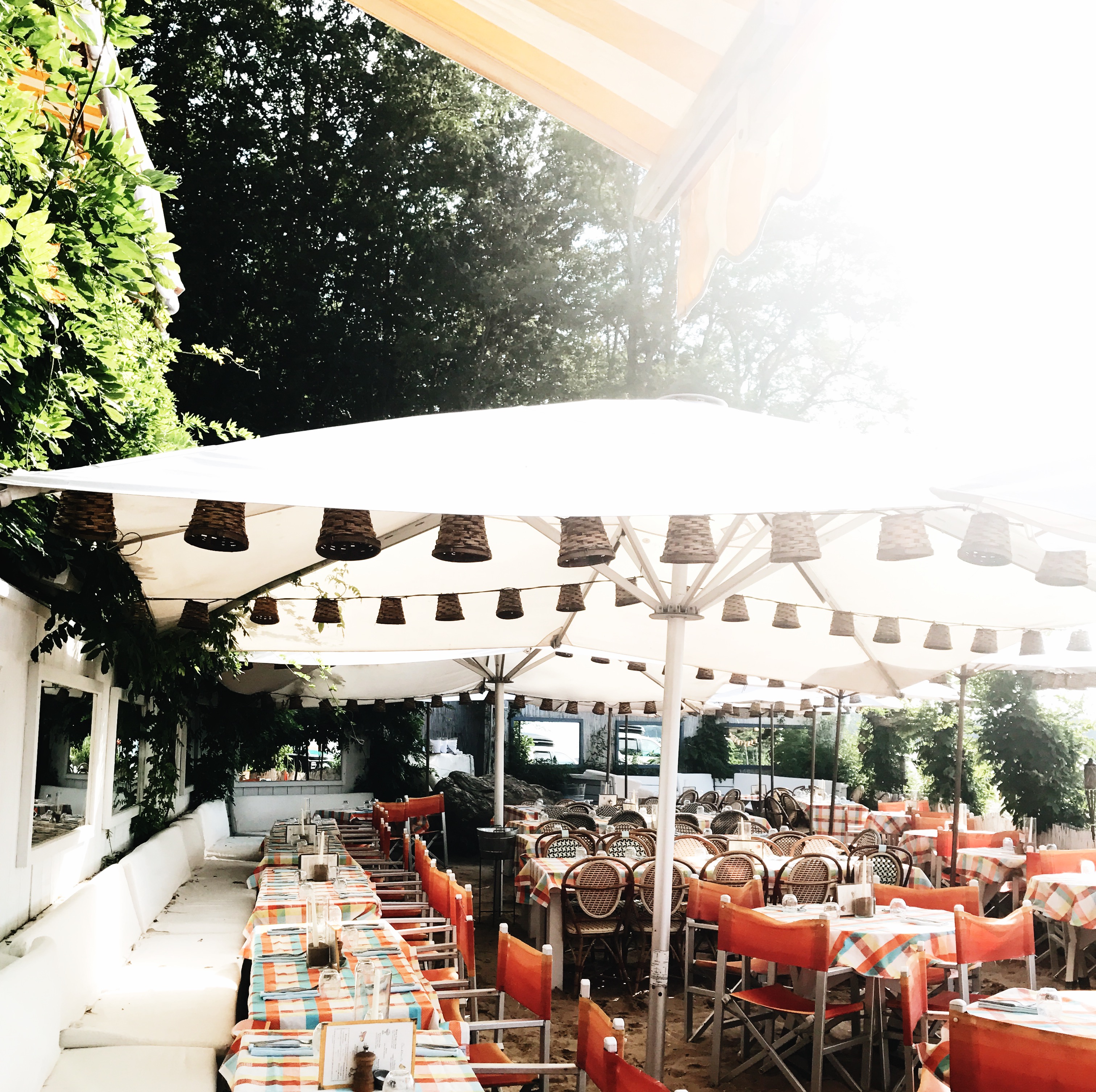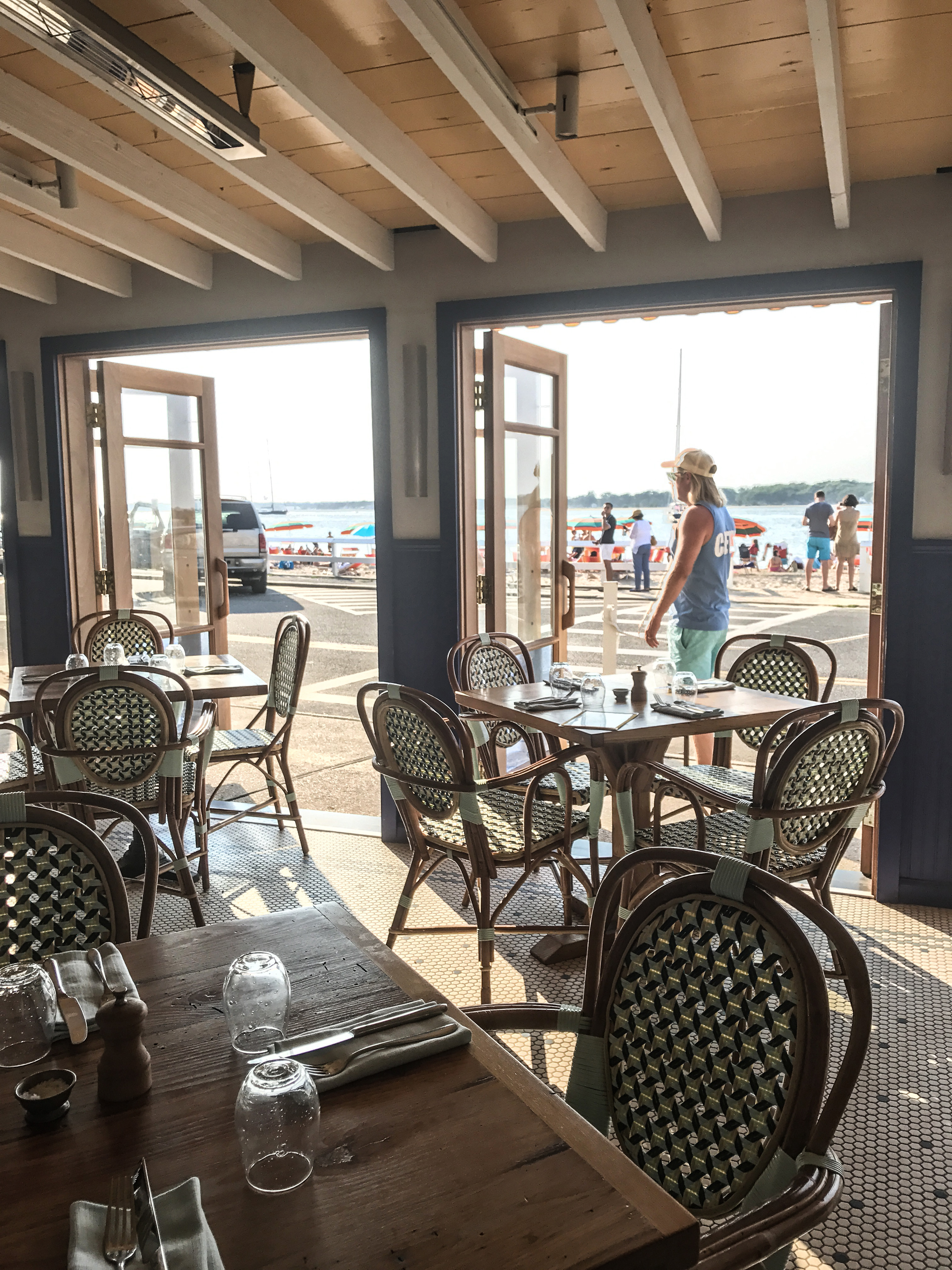 Sunset Beach is a MUST when you're on Shelter Island.  The beach is an epic experience in and of itself, watching sailboats and yachts come and go. BUT the real experience is at the restaurant. We went for a drink around 4pm and upstairs they had music blasting, rose flowing and people having their fair share of fun.  While at the same time, downstairs diners enjoyed a quiet-ish late lunch or drinks with gorgeous beach views.  We sat downstairs, enjoyed frose (me) + mojito (him) and it was fabulous. Again, a little pricey but definitely worth witnessing yourself.
---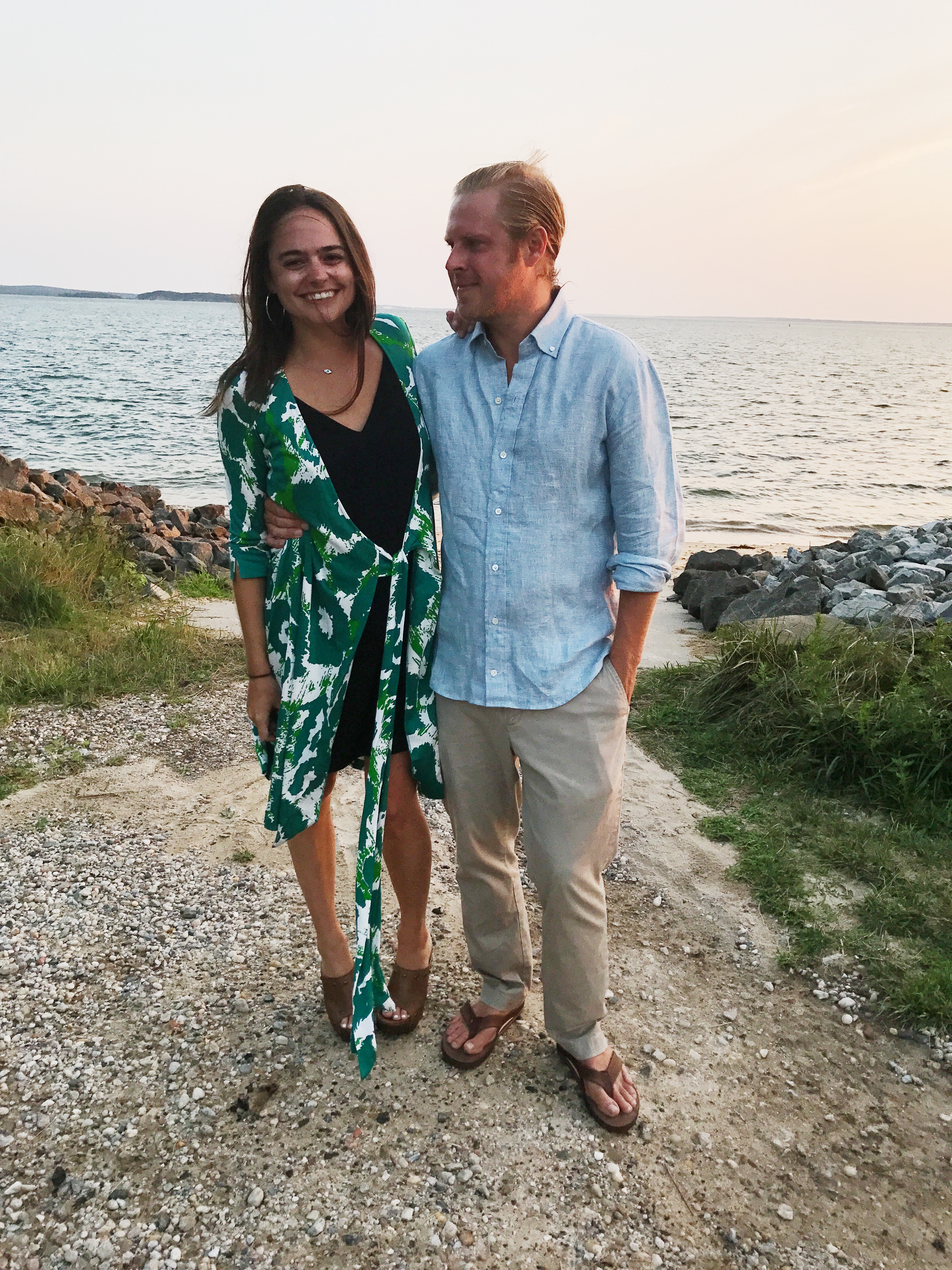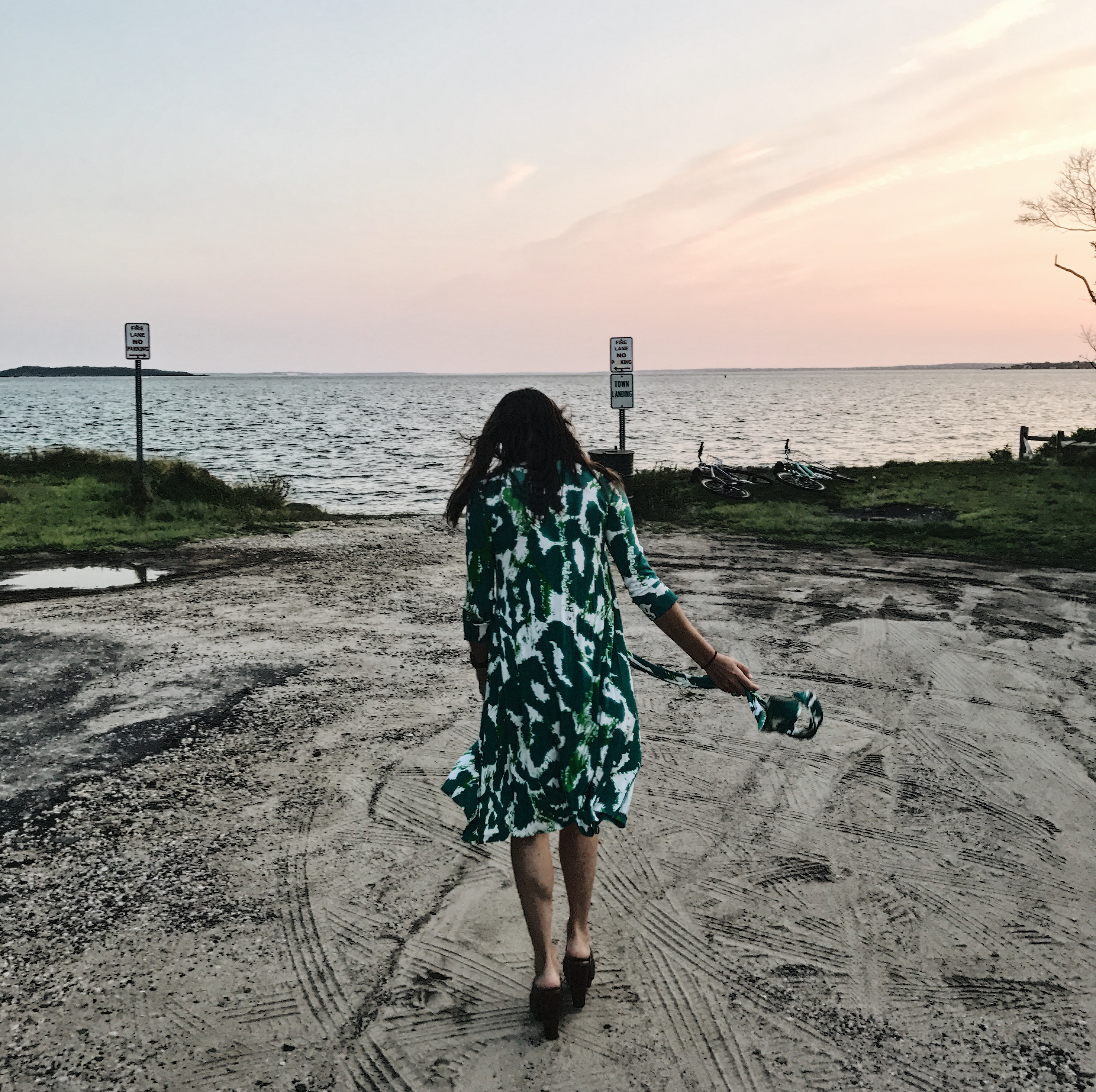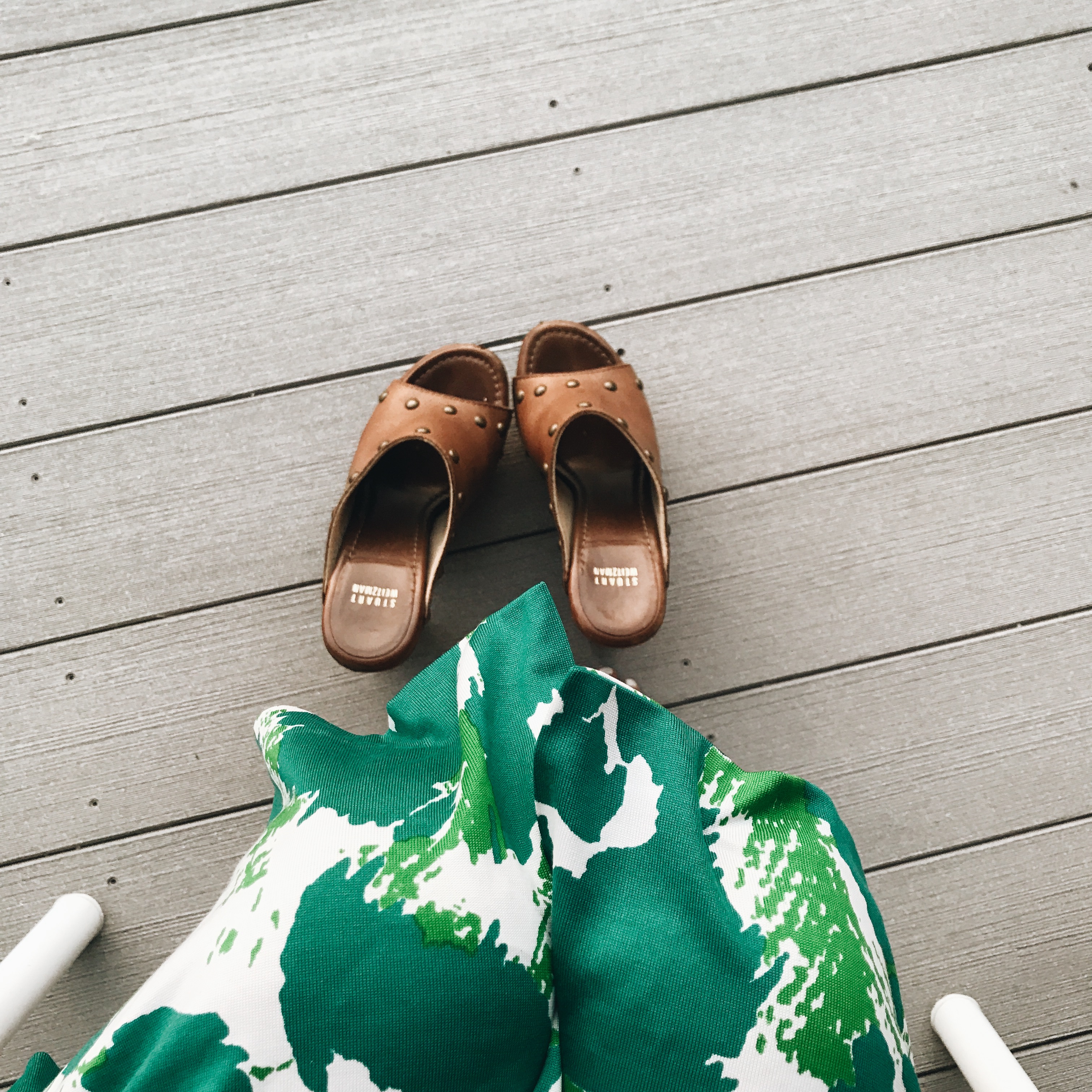 We were on vacation with John's parents and his sister, but were able to sneak away for a date night on Saturday evening.  His dad suggested Salt and it was absolutely perfect.  Yummy seafood with views of the marina at night, exactly what we wanted! Definitely recommend the calamari app + fish tacos for dins. Oh and the jalepeno margarita was DELISH.
I picked a
vintage DVF wrap
dress
to wear over a black slip dress with my trusty Stuart Weitzman Clogs.  Shop similar below:
---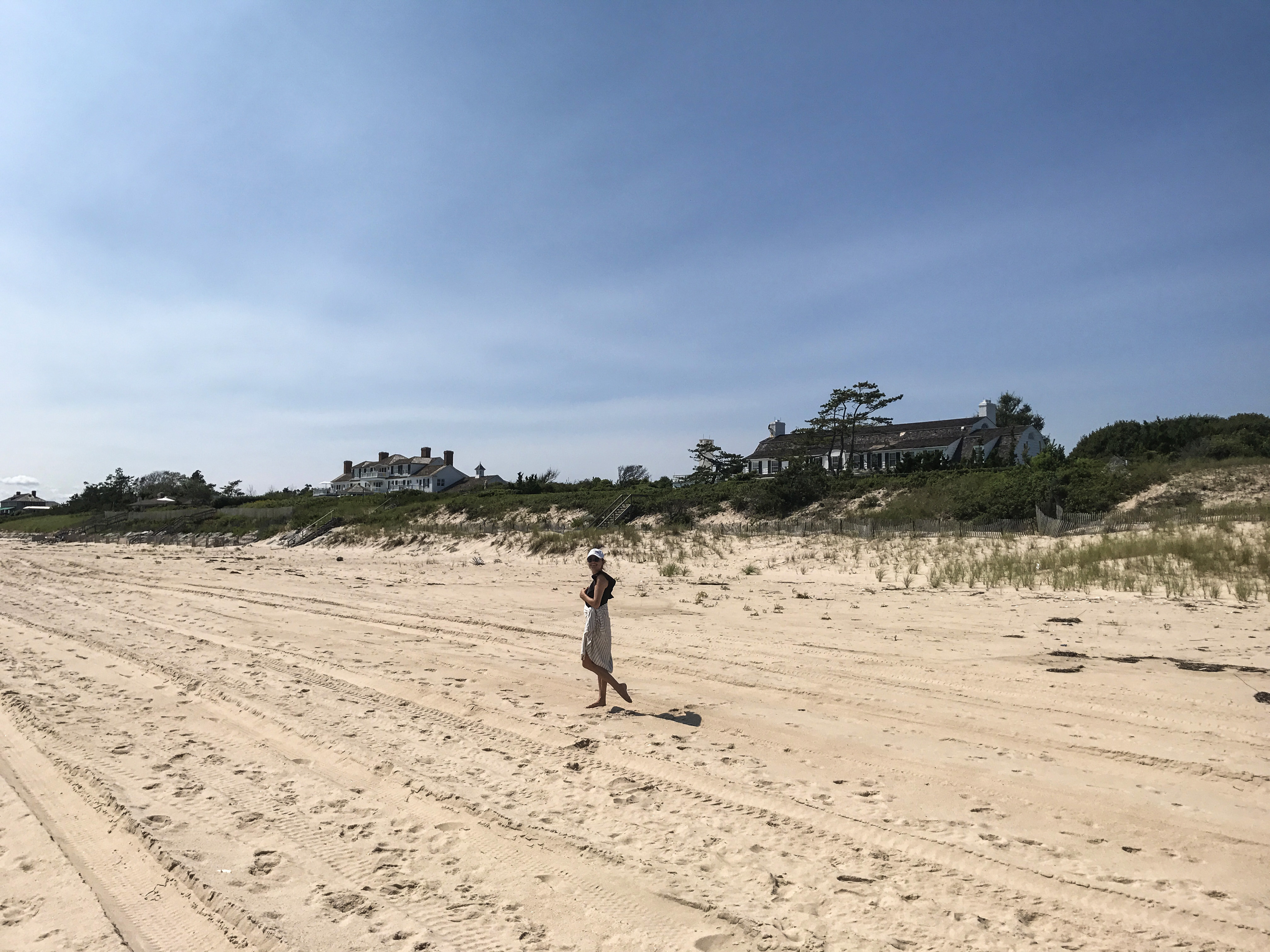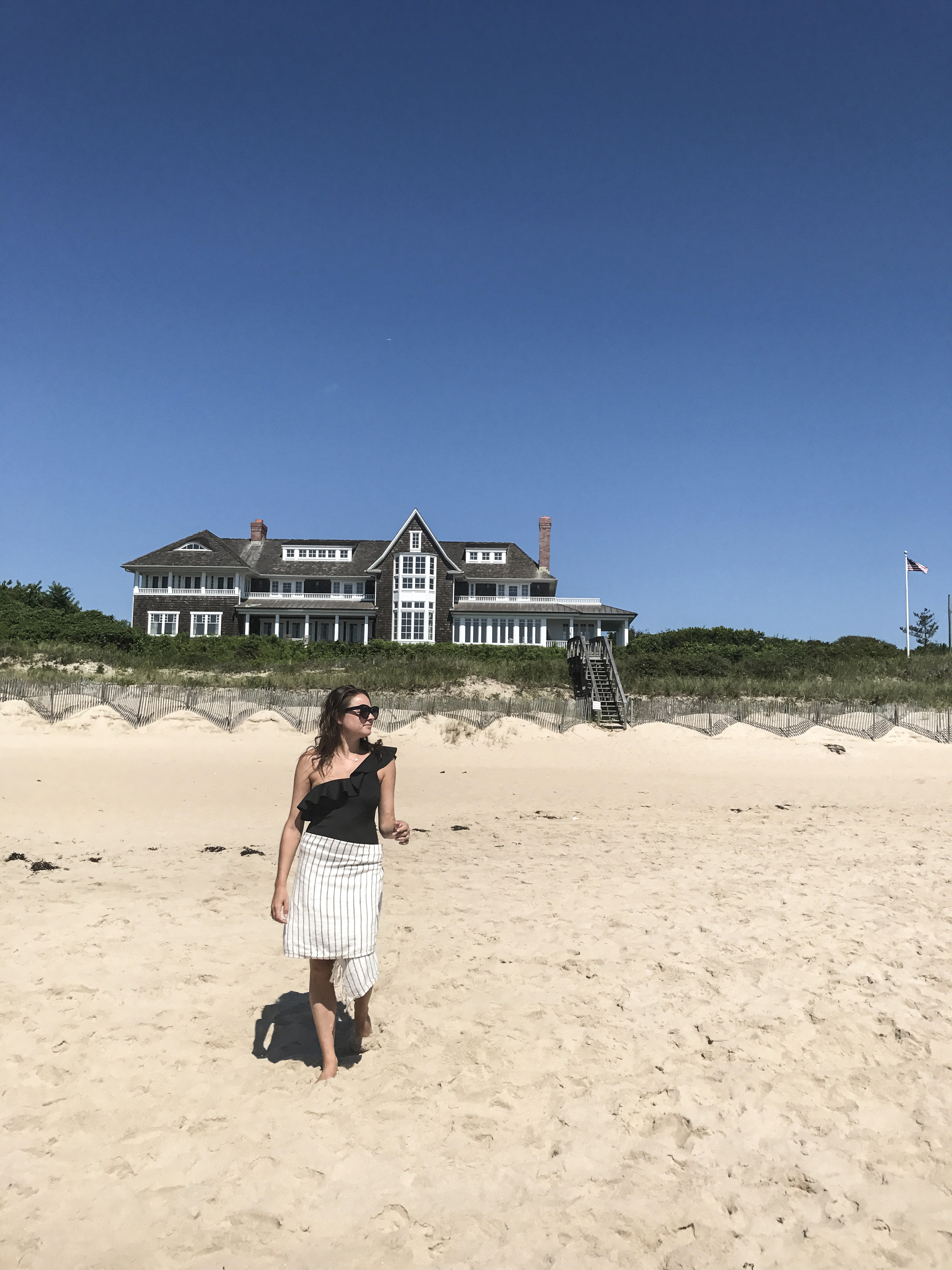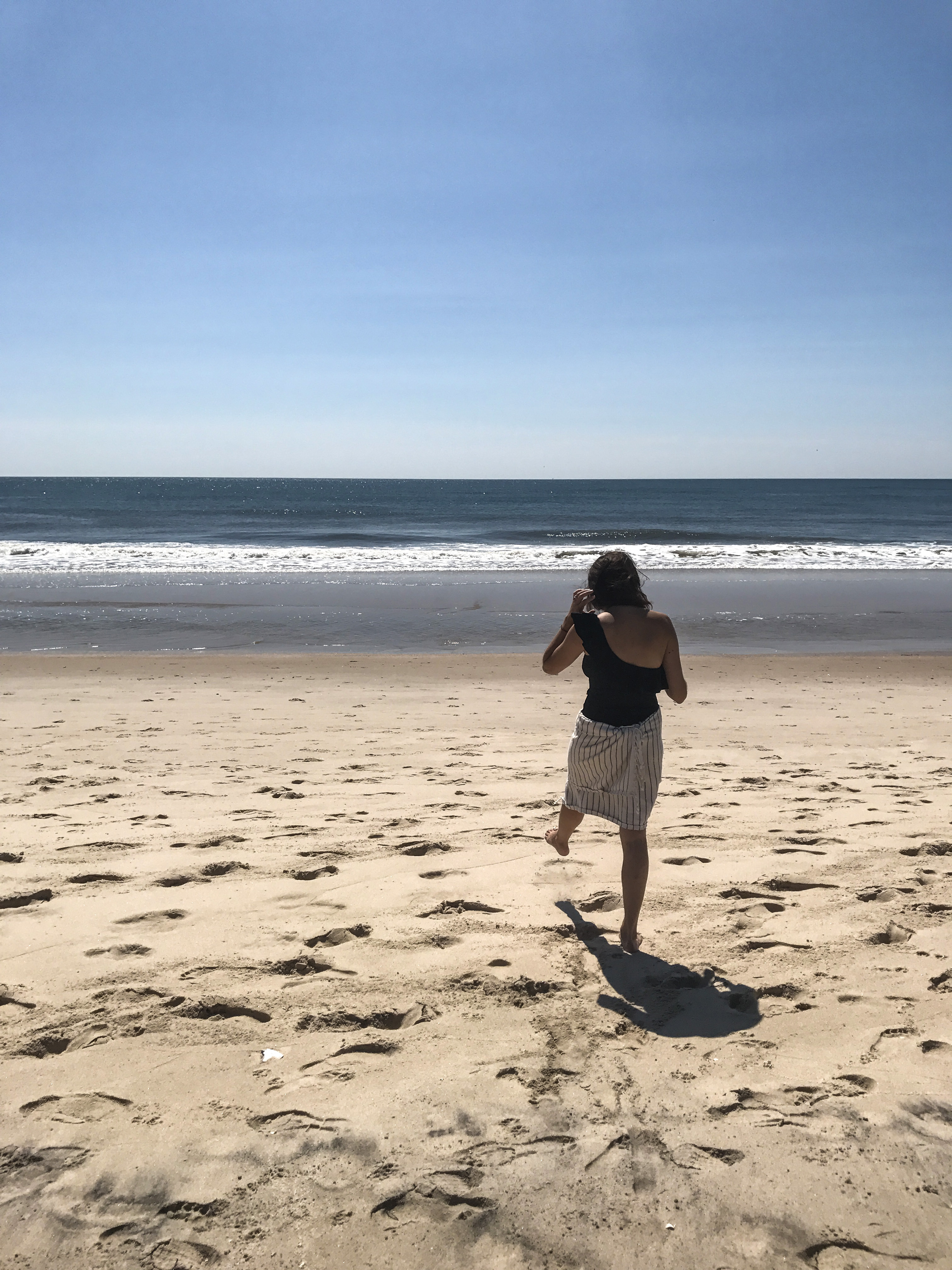 On Sunday, we hopped on the quick ferry that runs from Shelter Island to Sag Harbor, to spend a day at the beach in East Hampton. It was the perfect quintessential beach day, including long walks down the beach, admiring the gorgeous houses and enjoying some solid snack bar eats.
John + I of course rocked our Turkish Towels + even though summer is coming to an end, you can still shop for that perfect black one piece. Who knows when the opportunity to wear one will come up. (The one I'm wearing is only $40!)
---
I have much more to share about Shelter Island, so if you are planning a trip or want to plan a trip – definitely reach out! What have been your favorite trips this summer? Let me know in the comments below!